March 5, 2009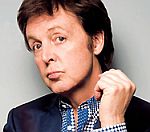 Former Beatles stars Sir Paul McCartney and Ringo Starr will both perform at the same benefit concert in New York on April 4th. Sir Paul will headline the event at the Radio City Music Hall, which is in aid of the David Lynch Foundation.
Read more >>

March 5, 2009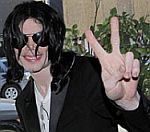 Michael Jackson is widely expected to announce details about his pop comeback at a press conference in London later. Jackson will make a "special announcement" at the O2 Arena this afternoon (March 5th).
Read more >>

March 5, 2009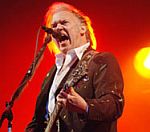 Neil Young will headline this summer's Isle of Wight festival, it's been announced. Young's exclusive performance will close the event, which runs from June 12th-14th.
Read more >>

March 5, 2009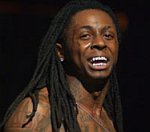 US rapper Lil' Wayne has had drug charges suppressed after a judge ruled police had conducted an illegal search. The rapper was arrested at a hotel in August 2006 after authorities allegedly discovered unmarked bottles containing hydrocodone and a form of Xanax.
Read more >>

March 5, 2009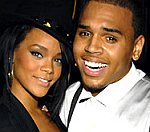 Chris Brown is due to appear in court later on allegations he assaulted a woman in Los Angeles, even though prosecutors have yet to file charges against the R&B singer. Brown was arrested by police on February 8th following an alleged altercation with a woman, reported to be his girlfriend, singer Rihanna.
Read more >>

March 5, 2009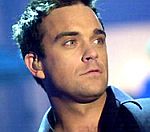 Robbie Williams will appear during the BBC's Comic Relief appeal next week, its been claimed. The singer is expected to feature alongside comedians Matt Lucas and David Walliams in a Little Britain sketch.
Read more >>

March 5, 2009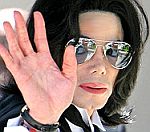 Michael Jackson fans have been warned to avoid websites that claim to be selling tickets for the singer's pop comeback. Jackson has yet to confirm any concerts, but is due to make a "special announcement" at London's O2 Arena later today (March 5th).
Read more >>

March 5, 2009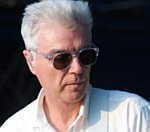 David Byrne and Peaches are among a host of acts who will perform at this year's Ether festival in London. Other acts on the line up include British Sea Power and Squarepusher.
Read more >>

March 5, 2009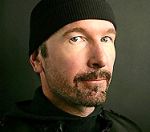 U2's guitarist The Edge has said the group's singer, Bono, did the right thing in posing for a photograph with former US President George W Bush. The guitarist recently revealed that he had warned Bono against agreeing to the photo because he thought it would send a "weird message" to fans.
Read more >>

March 5, 2009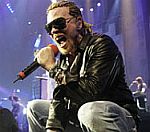 Guns N' Roses are planning a summer stadium tour, sources have claimed. The band, who released their long-awaited album 'Chinese Democracy' last November, are believed to be lining up dates in the US.
Read more >>

March 5, 2009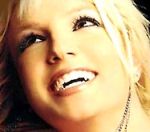 The opening night of Britney Spears' Circus tour in New Orleans on Tuesday (March 3rd) has been described as "life-changing" by a fan of the star. The singer's concert at the sold out New Orleans Arena marked the start of her first full concert tour in five years.
Read more >>

March 5, 2009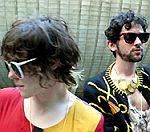 MGMT's Andrew Van Wyngarden has spoken about the band's dispute with French President Nicolas Sarkozy, whose party used one of their tracks without permission. The American group have threatened to sue Sarkozy's UMP party after they admitted using 'Kids' at national congress and twice in online campaign videos.
Read more >>

March 5, 2009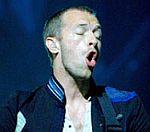 Coldplay frontman Chris Martin has insisted he wasn't offended after U2's Bono mistakenly insulted him on a radio show. Bono apologised last week after calling Martin a "wanker" during an appearance on Radio 1. He later praised Martin's songwriting.
Read more >>

March 5, 2009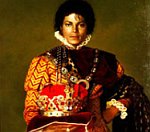 Rare Michael Jackson memorabilia, including his famous white-jewelled glove, is to go on display in Ireland. Jackson's stage costumes also form part of the collection at the Newbridge Silverware Museum of Style Icons in Co Kildare.
Read more >>

March 5, 2009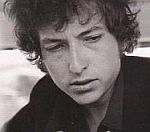 Bob Dylan will release a surprise new album in April, it's been revealed. The as-yet-untitled studio project is the follow-up to 2006's 'Modern Times'.
Read more >>

March 5, 2009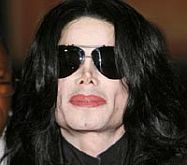 Michael Jackson will play at least ten concerts at London's O2 Arena this summer. Posters for the residency, entitled This Is It, have already begun appearing across London's tube network.
Read more >>

March 5, 2009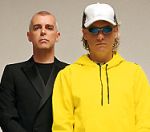 Pet Shop Boys, Nine Inch Nails and Jane's Addiction have been added to the line up for the Oxegen festival in Ireland. Other new acts include Eagles of Death Metal, Tom Middleton and The Saturdays.
Read more >>

March 5, 2009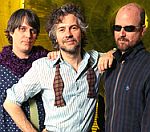 Wayne Coyne of The Flaming Lips has launched an expletive laden attack on Arcade Fire, calling the band "pricks". Speaking to Rolling Stone, Coyne revealed that although he liked the band's music he couldn't stand their attitude to the people around them.
Read more >>

March 5, 2009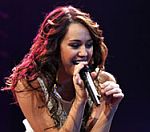 Miley Cyrus was snubbed by Radiohead at the Grammy Awards last month, the 16-year-old singer has revealed. The Hannah Montana star expressed her admiration for the Oxford band in a recent interview on the the Johnjay & Rich radio show, saying they're the act she "idolises the most".
Read more >>