March 31, 2009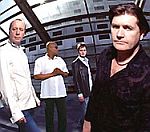 Simple Minds have been added to the line up for this year's Isle of Wight festival. Other acts set to appear at the event in June include The Pigeon Detectives, The Script and Goldie Lookin Chain.
Read more >>

March 31, 2009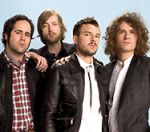 The Killers will headline the opening day of the Hard Rock Calling festival in London's Hyde Park. The American band will be joined on June 26th by The Kooks.
Read more >>

March 31, 2009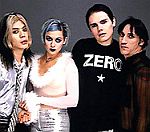 The Smashing Pumpkins are holding open auditions to find a replacement drummer following the departure of Jimmy Chamberlin. The drummer, the group's only remaining original member alongside singer Billy Corgan, quit earlier this month to pursue other projects.
Read more >>

March 31, 2009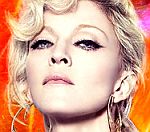 Madonna will have to wait until Friday to find out whether she can adopt a second child from the African country of Malawi. The singer appeared at a court hearing in Lilongwe yesterday (March 30th) seeking an 18-month interim order to adopt four-year-old Chifundo James from a local orphanage.
Read more >>

March 31, 2009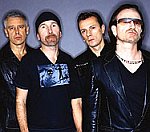 U2 have extended their forthcoming 360 degree world tour with additional dates in North America. The Irish band will now play extra dates in New York, Washington and Atlanta.
Read more >>

March 31, 2009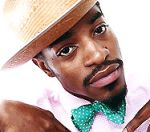 Outkast rapper Andre 3000 has been arrested and charged after he was caught driving at 109 mph on an highway in Atlanta. The rapper, real name Andrew Benjamin, was stopped by police in his Porsche in the early hours of Saturday morning for speeding in a 65 mph zone.
Read more >>

March 31, 2009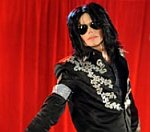 Michael Jackson will be joined onstage by his son, Prince Michael Jr, during his comeback shows at London's O2 Arena, according to reports. The singer, who has battled to keep his children out of the public eye, is apparently keen for the family collaboration to happen at a number of dates.
Read more >>

March 31, 2009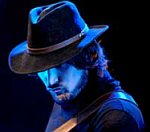 Kasabian have announced details of a huge UK tour, which will begin on May 29th with three nights in Leicester. The band are also due to play concerts in Newcastle and Manchester, before concluding the jaunt with two dates at London's Brixton Academy in July.
Read more >>

March 31, 2009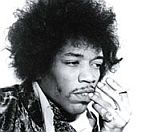 A home demo tape by Jimi Hendrix, which includes tracks that eventually appeared on his 1968 LP 'Electric Ladyland', is to be auctioned online. The 14-song home recording is expected to raise upwards of $142,000 (Ј100,000) when it goes under the hammer on April 28th.
Read more >>

March 31, 2009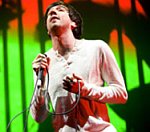 Snow Patrol frontman Gary Lightbody has defended the group after they were described as "the most boring band in Britain" by Nicky Wire. Lightbody said The Manic Street Preachers bassist "earned the right" to say what he wanted about the band - but suggested Wire had got his description slightly wrong.
Read more >>

March 31, 2009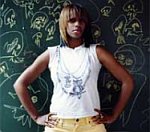 Santigold will play an exclusive set at this year's Underage festival in London, organisers have announced. Other new additions to the line up include The Horrors, Patrick Wolf and Mystery Jets.
Read more >>

March 31, 2009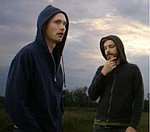 Holy Fuck have unveiled a new UK tour, which gets under way in Oxford on May 8th. The jaunt also features dates in Manchester, Glasgow and London.
Read more >>

March 31, 2009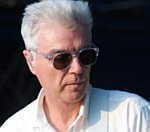 David Byrne will close this year's Big Chill festival in Herefordshire, organisers have announced. The singer joins previously reported headliners Basement Jaxx and Orbital at the event, which runs from August 7th-9th.
Read more >>

March 31, 2009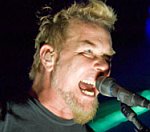 Metallica broke the record for the biggest audience ever at London's O2 Arena on Saturday (March 28th). The band, who set the original record of 18,000 last September, were watched by 19,017 fans at the one off concert.
Read more >>

March 31, 2009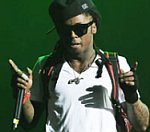 US rapper Lil' Wayne will play a one off gig at London's Hammersmith Apollo on July 6th. The concert will mark only the fourth time Lil' Wayne has performed in the UK, despite his worldwide acclaim.
Read more >>

March 31, 2009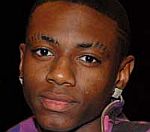 US R&B star Soulja Boy has said Chris Brown should concentrate on saving his relationship with Rihanna following the couple's recent altercation. The singer, who has toured with both artists, also told Entertainment Weekly that people should not pass judgement on the pair.
Read more >>

March 31, 2009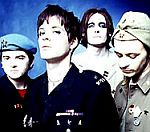 Manic Street Preachers singer James Dean Bradfield has revealed that the band felt as though they were reunited while recording their new album. 'Journal Of Plague Lovers' includes lyrics by the band's former guitarist Richey Edwards, who went missing fourteen years ago.
Read more >>