March 20, 2009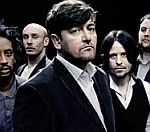 Elbow, De La Soul and Kraftwerk will all take part in this year's Manchester Festival, organisers have announced. The initial line up for the event, which takes place at various venues from July 2nd-19th, also includes Antony And The Johnsons, and Laurie Anderson and Lou Reed.
Read more >>

March 20, 2009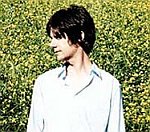 Former Stone Roses guitarist John Squire has ruled out ever reuniting with his former bandmates. Speaking on the BBC's Newsnight programme, Squire said he would rather "live my life than attempt to rehash it".
Read more >>

March 20, 2009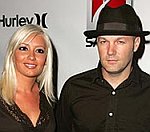 Limp Bizkit frontman Fred Durst has spoken out about his alleged romance with Britney Spears. In 2003, Durst claimed to pair briefly dated after Spears asked him to write material for her new album. But Spears always denied the allegation, claiming at the time that she barely knew the singer.
Read more >>

March 20, 2009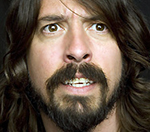 Foo Fighters frontman Dave Grohl has spoken about the first time he took acid. Grohl, who was 17 when he first tried the drug, admitted that he was "scared" beforehand, and that his trip lasted longer that he expected.
Read more >>

March 20, 2009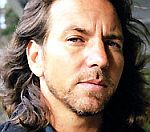 Pearl Jam frontman Eddie Vedder has claimed the late Kurt Cobain didn't understand the band when he accused them of being careerists in the early-90s. Cobain, frontman of Nirvana, was one of Pearl Jam's most vocal critics when their 1991 album 'Ten' went in at number two on the US Billboard album chart.
Read more >>

March 20, 2009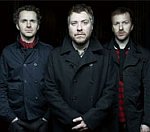 Doves drummer Andy Williams has said the band will headline the John Peel stage at this year's Glastonbury festival. Williams told BBC 6Music that the group were "really pleased" to be appearing at the event, although he didn't confirm on which day they would be playing.
Read more >>

March 20, 2009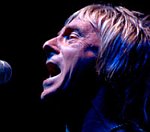 Paul Weller has said his new material is "right on the button". The former Jam frontman is currently previewing new songs alongside already released tracks on a UK tour.
Read more >>

March 20, 2009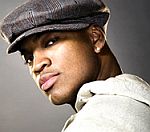 US R&B star Ne-Yo has urged Leona Lewis to tour in order to gain some more experience. Ne-Yo, who worked on the former X Factor winner's debut album 'Spirit', said Lewis's shyness could work against her.
Read more >>

March 20, 2009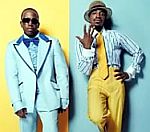 Outkast's Big Boi has said the hip-hop duo will begin recording their next record once partner Andre 3000 has finished his solo album. The rapper, who recently finished recording his own solo effort, told Rolling Stone they had already spent time in the studio drafting ideas together.
Read more >>

March 20, 2009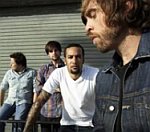 Ben Harper is set to release his new album, which has been recorded alongside Relentless7, on April 27th. The album, entitled 'White Lies For Dark Times', was recorded over the summer of 2008.
Read more >>

March 20, 2009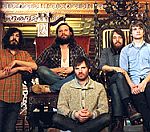 Fleet Foxes have announced details of a short UK tour, which will coincide with their summer festival appearances. The American band's headline shows will begin in Wolverhampton on June 25th before calling at venues in Leeds, Glasgow, Newcastle and Manchester.
Read more >>

March 20, 2009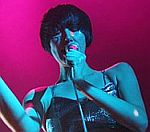 Yeah Yeah Yeahs singer Karen O has described the advance leak of the band's new album as being "a bit like when you get punched in the stomach". The band were forced to bring the digital release date of 'It's Blitz' forward to March 9th after it leaked online in February.
Read more >>

March 20, 2009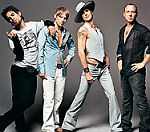 Jane's Addiction are to make two new songs, produced by Nine Inch Nails' Trent Reznor, available to download for free from today (March 20th). 'Chip Away' and 'Whores', which originally featured on their self-titled 1987 live album, were re-recorded during a recent studio visit with Reznor and producer Alan Moudler.
Read more >>

March 20, 2009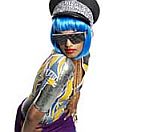 M.I.A. has been added to the line up for next month's Coachella Festival in Los Angeles. The singer, who gave birth last month, will perform on the Saturday April 18th, organisers have announced.
Read more >>