March 2, 2009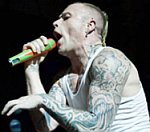 The Prodigy have gone straight in at number one on the UK album chart with their latest album 'Invaders Must Die'. The band's fifth studio release sold over 100,000 copies to replace last week's chart-toppers Kings of Leon.
Read more >>

March 2, 2009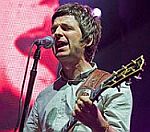 Comedian Russell Brand and Oasis guitarist Noel Gallagher are to host a radio show together on football. Brand, who resigned from the BBC last year over a series of prank calls, revealed details about the TalkSPORT programme on the micro-blogging website Twitter.
Read more >>

March 2, 2009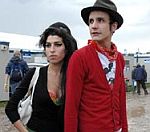 Amy Winehouse lashed out at a fellow passenger during her flight back the United Kingdom over the weekend, it's been reported. Winehouse, who ended her three month holiday in the Caribbean following her husband's release from prison, is said to have gone "wild" after an unnamed passenger stared at her.
Read more >>

March 2, 2009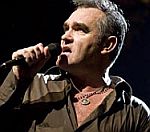 Morrissey has been forced to cancel the opening four shows of his world tour. The affected dates, all in the US, had been due to kick off in Boca Raton, Florida on Saturday (February 28th).
Read more >>

March 2, 2009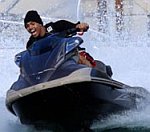 US R&B star Chris brown has flown to Miami in a bid to escape a complaint of assault from an unnamed woman, reported to be his girlfriend, Rihanna. The singer, who is staying at a $20million beach-side villa owned by rapper P Diddy, was photographed jet-skiing over the weekend.
Read more >>

March 2, 2009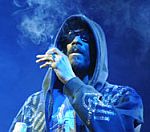 US rapper Snoop Dogg has become a member of the Nation of Islam, which preaches self-reliance for black people. The rapper spoke about his membership at the group's annual Saviours' Day event in Chicago over the weekend.
Read more >>

March 2, 2009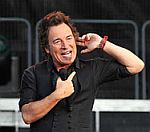 Bruce Springsteen is to return to Scotland for the first time in 13 years, with a concert in Glasgow. Springsteen and The E Street Band will play an outdoor show at Hampden Park on July 14th.
Read more >>

March 2, 2009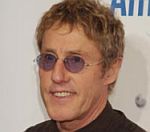 The Who's singer Roger Daltrey has praised cancer-stricken Jade Goody for raising the profile of the disease. Daltrey said the 27-year-old former Big Brother star, who has been given months to live, had shown great "courage" in her cancer battle.
Read more >>

March 2, 2009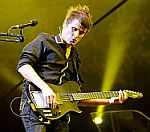 Muse frontman Matt Bellamy has revealed that the group are half way through completing their new album, which will feature a new classical direction. The singer told BBC 6Music that the follow-up to 2006's 'Black Holes And Revelations' would be released towards the end of the year.
Read more >>

March 2, 2009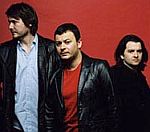 Manic Street Preachers have said they hope to release their new album in May. In a handwritten message on their website, the group said they had recently finished recording the follow-up to 2007's 'Send Away The Tigers' in Wales.
Read more >>

March 2, 2009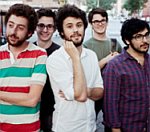 Passion Pit have unveiled the tracklisting for their debut album 'Manners'. The Massachusetts band will release the record on May 16th in the UK and the following week in the US.
Read more >>

March 2, 2009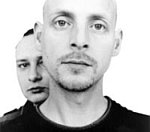 Orbital have revealed that they decided to reform after seeing fellow dance acts such as The Chemical Brothers performing live. The dance duo of Paul and Phil Hartnoll announced their reformation at the end of last year – four years after their last performance at the Glastonbury festival.
Read more >>

March 2, 2009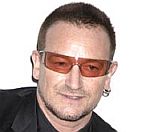 U2 frontman Bono has revealed the group plan to release another album before the end of 2009. The singer said their next record would be a "companion" to 'No Line On The Horizon', which was released in the UK today (March 2nd).
Read more >>

March 2, 2009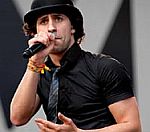 Maximo Park have unveiled the title for their third album, which will be released this May. 'Quicken The Heart' was recorded in Los Angeles alongside producer Nick Launay.
Read more >>

March 2, 2009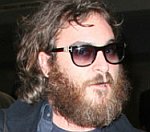 Former actor Joaquin Phoenix is not suffering from a mental illness, his publicist has said. Susan Patricola said claims by a US doctor that there was "something wrong" with Phoenix, who recently launched a rap career, were "astonishingly inappropriate".
Read more >>

March 2, 2009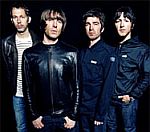 Oasis' two upcoming concerts in China have been cancelled after the Manchester group were deemed "unsuitable" to perform by authorities. The band had been scheduled to perform in Beijing and Shanghai next month as part of their tour of South East Asia.
Read more >>

March 2, 2009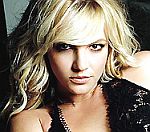 Britney Spears has rubbished claims she is to personally appear at a number of aftershow parties on her US tour. The singer, who begins her tour tomorrow (March 2nd) in New Orleans, said on her website that she was only scheduled to appear at an afterparty in Montreal.
Read more >>