March 24, 2009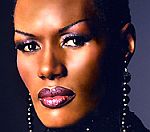 Grace Jones, Pet Shop Boys and Nick Cave and the Bad Seeds will headline this year's Latitude festival in Suffolk. The event, which takes place at Henham Park from July 16th-19th, will also feature previously announced acts Editors and Doves.
Read more >>

March 24, 2009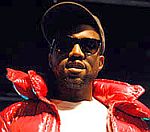 US rapper Kanye West will headline this year's Wireless festival in London, organisers have announced. The rapper will top the bill on the second day of the event in Hyde Park on July 5th.
Read more >>

March 24, 2009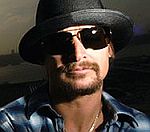 Kid Rock and Nicole Scherzinger of the Pussycat Dolls will both perform at next month's Wrestlemania in Houston, Texas. Rock will perform a medley of hits at the event, including 'So Hott' and recent single 'Rock N' Roll Jesus'.
Read more >>

March 24, 2009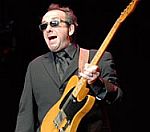 Elvis Costello has announced plans to release a new album on June 1st. 'Secret, Profane and Sugarcane', produced by T Bone Burnett, was recorded over three days in Nashville.
Read more >>

March 24, 2009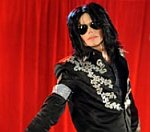 Michael Jackson has invited the stars of the Harry Potter films to the opening night of his comeback gigs in London, it's been reported. Daniel Radcliffe, who plays the boy wizard, and co-stars Rupert Grint and Emma Watson will all receive VIP treatment at the show on July 8th, according to The Sun newspaper.
Read more >>

March 24, 2009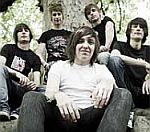 You Me At Six and former Guns N' Roses bassist Duff McKagan's Loaded have joined this year's Download festival line up. Other additions to the festival include Opeth, Meshuggah and Dir En Grey.
Read more >>

March 24, 2009

Metallica drummer Lars Ulrich has revealed he can't keep up with his children when they play the band's new video game Guitar Hero: Metallica. Ulrich said he found it difficult to adjust to playing the metal group's tracks, despite having the patterns "inbred" in his mind.
Read more >>

March 24, 2009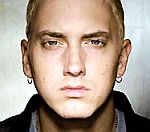 A still photo from the videoshoot for Eminem's comeback single 'We Made You' has appeared online. The image shows the rapper playing poker alongside Dr Dre and 50 Cent in Las Vegas.
Read more >>

March 24, 2009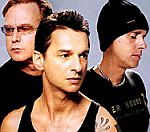 Depeche Mode have announced details of a UK and Ireland tour, which begins in Dublin on December 10th. The five-date tour will also see the band perform in Glasgow, Birmingham, London and Manchester.
Read more >>

March 24, 2009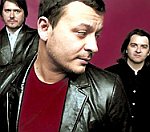 Manic Street Preachers have unveiled details of a new UK tour, which will begin in Glasgow on May 25th. The tour will also include performances in Llandudno, London, Wolverhampton and Brighton.
Read more >>

March 24, 2009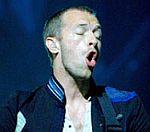 Coldplay frontman Chris Martin has described Michael Jackson's forthcoming shows at London's O2 Arena as "the biggest comeback since Lazarus". Martin also told The Mirror newspaper that like thousands of Jackson's fans he was unable to buy tickets before they sold out.
Read more >>

March 24, 2009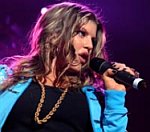 Black Eyed Pears singer Fergie is being lined up to play a private concert at The White House in Washington DC, according to US media reports. The singer has apparently been asked to perform for President Barack Obama's children, Malia and Sasha.
Read more >>

March 24, 2009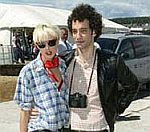 The Strokes guitarist Albert Hammond Jr has ended his high profile relationship with supermodel Agyness Deyn, according to reports. A mock obituary in New York Magazine said the couple's relationship had "passed away recently".
Read more >>

March 24, 2009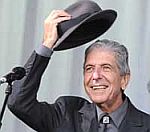 Leonard Cohen is to release a live recording of his recent gigs in London. The two-disc album, Cohen's first new recording since 2004's 'Dear Heather', will be released on March 30th.
Read more >>

March 24, 2009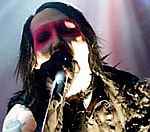 Marilyn Manson is to debut a new song from his forthcoming album 'The High End Of Low' online. 'We're From America' will be available as a free download from the singer's website on Friday (March 27th).
Read more >>

March 24, 2009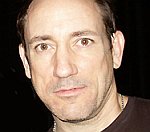 Drummer Jimmy Chamberlin has described his recent departure from The Smashing Pumpkins as a "positive move". Chamberlin, the group's only remaining original member alongside singer Billy Corgan, quit last week.
Read more >>