March 4, 2009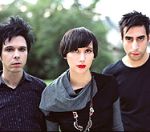 Yeah Yeah Yeahs have been forced to bring the release date of their new album forward after it leaked online. 'It's Blitz', will now be released digitally on March 9th and on physical formats on April 6th.
Read more >>

March 4, 2009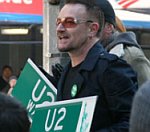 A street in New York has been temporarily renamed U2 Way to celebrate the release of the Irish band's new album, 'No Line On The Horizon'. The band joined Mayor Michael Bloomberg at a ceremony on 53rd street yesterday (March 3rd).
Read more >>

March 4, 2009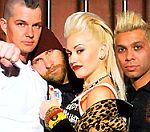 Fans who buy a top price ticket to No Doubt's forthcoming US tour will be able to download their entire back catalogue for free. As well as their seven studio albums, which feature over 80s songs, fans will also receive a new cover of 'Stand and Deliver' by Adam and The Ants.
Read more >>

March 4, 2009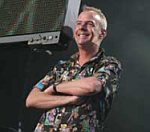 DJ Fatboy Slim has entered rehab in an attempt to overcome a problem with alcohol, it's been reported. The 45-year-old DJ checked into a clinic in the South of England "voluntarily", his manager, Garry Blackburn, said.
Read more >>

March 4, 2009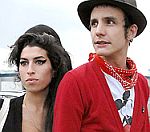 Amy Winehouse has been sending Frank Sinatra lyrics to her husband, Blake Fielder-Civil, in order to try and save their marriage, according to reports. The singer, who returned to the UK last weekend, is said to have sent Fielder-Civil a text message containing the words from Sinatra's 'My Way'.
Read more >>

March 4, 2009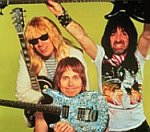 Spinal Tap have unveiled details of a huge US tour. The 29-date tour will begin in Vancouver on April 17th, and also includes dates in Denver, Atlanta and Boston.
Read more >>

March 4, 2009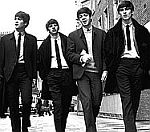 The Liverpool Hope University is offering prospective students the chance to obtain a Masters degree on The Beatles. The course will give students the opportunity to study the band's songs and how their music influenced Liverpool.
Read more >>

March 4, 2009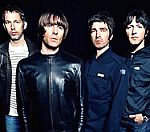 Two Oasis concerts scheduled to take place in China were cancelled because of financial problems, the promoter has said. Initial reports had claimed the gigs in Beijing and Shanghai next month had been scrapped after Chinese authorities deemed the band "unsuitable" to perform.
Read more >>

March 4, 2009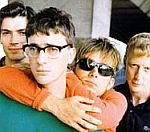 Blur drummer Dave Rowntree has appeared to suggest that's the band's reunion could end after their concerts this summer. The Britpop group are due to play a host of dates, including two headlining shows in London's Hyde Park in July.
Read more >>

March 4, 2009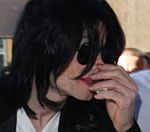 Michael Jackson arrived in the United Kingdom yesterday (March 3rd) ahead of a press conference where he is expected to announce his comeback. Jackson will make a "special announcement" at the O2 Arena in London tomorrow (March 4th).
Read more >>

March 4, 2009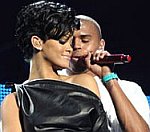 Rihanna has reportedly refused to testify against her boyfriend Chris Brown, who allegedly assaulted her during a row in Los Angeles. The 21-year-old singer is said to have decided against pressing charges after a reconciliation meeting with Brown in Miami over the weekend.
Read more >>

March 4, 2009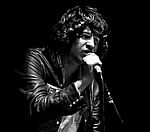 The Kooks have announced that they are to headline this year's Jersey Live festival. The band will top the bill on the second night of the event, which takes place on the weekend of September 5th and 6th.
Read more >>

March 4, 2009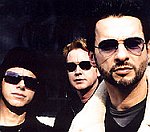 Depeche Mode frontman Dave Gahan has said it was a "joy" to work with his bandmates on their new album. The group are due to release 'Sounds of the Universe' - the follow-up to 2005's ' Playing The Angel' - on April 20th.
Read more >>

March 4, 2009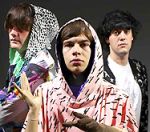 Klaxons and DJ Sasha are to headline the Hartera Festival in Rijeka, Croatia, organisers have announced. The event, described as Croatia's "best kept secret", will take place from June 12th-13th in a dis-used paper factory.
Read more >>

March 4, 2009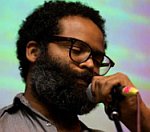 TV On The Radio have been added to the line up for this summer's T in the Park festival. The Scottish festival will take place from July 10th-12th near Kinross.
Read more >>

March 4, 2009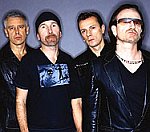 U2 frontman Bono has said the band's next studio album will be entitled 'Songs of Ascent'. The album, due for release in 2010, will be preceded by the single 'Every Breaking Wave'.
Read more >>

March 4, 2009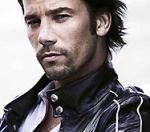 A 21-year-old chef has admitted throwing stones at a sports car belonging to Jamiroquai's Jay Kay. Aaron Billington shattered the Ferrari Enzo's windscreen, causing an estimated £30,000 worth of damage, outside a hotel in Aldeburgh, Suffolk.
Read more >>

March 4, 2009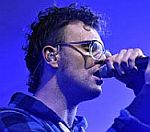 Mongrel, which features former Arctic Monkeys bass player Andy Nicholson, are to give their debut album away for free. 'Better Than Heavy' will be attached to copies of The Independent newspaper on March 7th.
Read more >>