March 19, 2009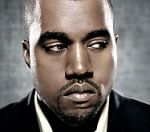 US rapper Kanye West has been charged over an incident at Los Angeles International which led to the destruction of a photographer's camera. West and his road manager, Dan Crawley, were both arrested last September following with a row with a photographer as they waited to board a plane to Hawaii.
Read more >>

March 19, 2009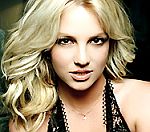 Britney Spears has been asked to perform at BBC Radio 1's Big Weekend in Swindon in May, according to reports. The singer, who tours the UK in June, is tipped to join a line up which already includes Snow Patrol and N-Dubz.
Read more >>

March 19, 2009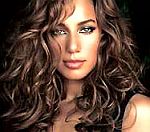 Leona Lewis earned Ј1million for playing a private gig for the daughter of mobile phone billionaire John Caudwell over the weekend, according to reports. The former X Factor winner played a seven song set for Libby Caudwell, who was celebrating her 21st birthday, and just 200 guests in Staffordshire.
Read more >>

March 19, 2009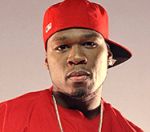 US rapper 50 Cent has spoken out about his forthcoming tour with Fall Out Boy. The rapper is scheduled to joinn the band on five dates, beginning at the Fillmore Auditorium in Denver on April 14th.
Read more >>

March 19, 2009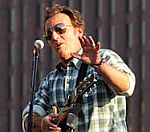 Bruce Springsteen, Tom Morello and Eddie Vedder will perform at a gig celebrating the 90th birthday of Pete Seeger on May 3rd. Other acts due to perform at New York's Madison Square Garden include Steve Earle, Ben Harper and Billy Bragg.
Read more >>

March 19, 2009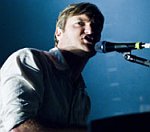 Cold War Kids have announced details of a short tour of the UK and Ireland, which will begin in London on May 18th. The tour will also see the American band perform in Glasgow, Leeds and London as part of the Stag & Dagger festival.
Read more >>

March 19, 2009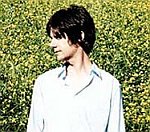 Former Stone Roses guitarist John Squire has said he has no intention of reforming with his old bandmates. In a message on his website, Squire wrote: "I have no desire whatsoever to desecrate the grave of seminal Manchester pop group The Stone Roses."
Read more >>

March 19, 2009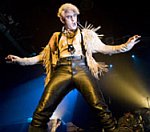 Patrick Wolf, We Have Band and Noah & The Whale have been added to this year's Great Escape festival line up. Other new additions to the Brighton event include Brakes and Juliette Lewis, who will debut her new band The New Romantiques.
Read more >>

March 19, 2009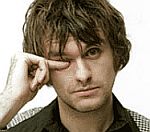 Reverend And The Makers have announced details of a short summer UK tour. The band's five date jaunt, which will coincide with their support slots for Oasis, begins in London on July 8th.
Read more >>

March 19, 2009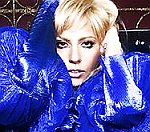 Lady GaGa has praised Amy Winehouse – and admitted that she has "deep love" for the British singer. In an interview with PopEater, Lady GaGa claimed Winehouse had helped pave the way for her own recent chart success.
Read more >>

March 19, 2009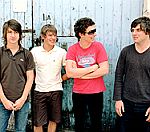 Arctic Monkeys have released a video of themselves covering 'Poker Face' by Lady GaGa. The video – which can been seen below – shows singer Alex Turner and drummer Matt Helders performing the track in their East London recording studio.
Read more >>

March 19, 2009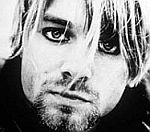 Primary Wave Music ­Publishing, the company who owns Nirvana's back-catalogue, has made just $2million from licensing the band's songs over the last two years, it has emerged. The company bought a 50% stake in the back-catalogue from the late Nirvana frontman Kurt Cobain's wife Courtney Love in 2007, in a deal reported to be worth $50million.
Read more >>

March 19, 2009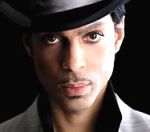 Prince will play three gigs in one day in Los Angeles next week to mark the release of his new studio albums. The singer will play with a different band at each show on the evening of March 28th. The location of each gig will be announced over the coming days.
Read more >>

March 19, 2009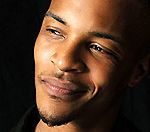 US rapper T.I. has said Chris Brown will appear in adverts for the pair's new movie, despite reports the singer had been "erased" from the promotional campaign. "Nah man, that can't be further from the truth," T.I. told RapRadar. "There's no validity to that statement."
Read more >>

March 19, 2009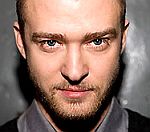 Justin Timberlake is to launch his own personal Tequila drink. The alcoholic drink, entitled 901, will be available in Los Angeles, Las Vegas, New York and St Louis from May.
Read more >>

March 19, 2009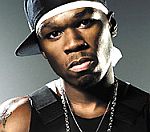 US rapper 50 Cent is to replace actor Forest Whitaker in a forthcoming movie directed by Sylvester Stallone, it's been reported. The rapper will play the role of Hale Caesar in The Expendables, which follows a group of mercenaries as they try to overthrow a South American dictator.
Read more >>

March 19, 2009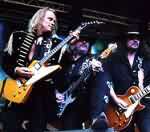 Lynyrd Skynyrd have announced plans to record their first new album since 2003's 'Vicious Cycle'. The as-yet-untitled project will be the group's first release as part of a new deal with Loud & Proud/Roadrunner Records.
Read more >>

March 19, 2009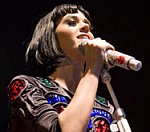 American singer Katy Perry has said Freddie Mercury was the "biggest influence" on her music career. Perry, who shot to fame with the single 'I Kissed A Girl', told MySpace that she admired the former Queen frontman because of the way he approached music.
Read more >>