March 9, 2009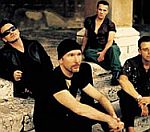 U2 have topped the UK album chart with 'No Line On The Horizon', which becomes their tenth number one record. The Irish group are now the third most successful chart act of all time along with The Rolling Stones and Madonna.
Read more >>

March 9, 2009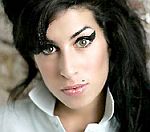 Amy Winehouse has been forced to pull out of next month's Coachella festival in Los Angeles after US immigration officials denied her a visa, it's been reported. The refusal comes just days after the singer was charged with common assault in relation to an alleged incident involving a fan at a gig last year.
Read more >>

March 9, 2009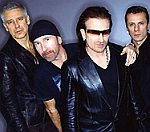 U2 have announced full details of their world tour, which will begin at the Nou Camp stadium in Barcelona on June 30th. The 360° tour will visit 14 cities across Europe in support of the Irish band's number one album 'No Line On The Horizon'.
Read more >>

March 9, 2009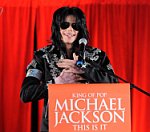 More than one million fans have already applied for tickets to Michael Jackson's This Is It concerts in July, it has emerged. The ten shows at the O2 Arena will mark the King of Pop's last ever performances in London.
Read more >>

March 9, 2009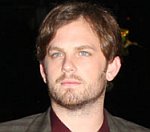 Kings of Leon's 'Sex On Fire' has become the biggest-selling download single of all time in the UK. The track bypassed the previous record holder, Leona Lewis's 'Bleeding Love', which sold 547,000 digital copies.
Read more >>

March 9, 2009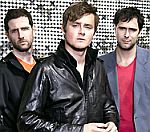 Keane are set to play the world's first ever live 3D webcast from the Abbey Road Studios in London. The live broadcast on April 2nd will feature live mixed graphics from digital artists D-Fuse.
Read more >>

March 9, 2009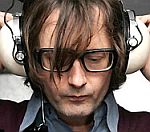 Jarvis Cocker has unveiled the title for his new album 'Further Complications'. The former Pulp star's second solo album will be released in the UK on May 18th and a day later in USA.
Read more >>

March 9, 2009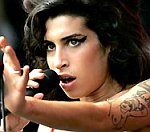 Amy Winehouse and Paul Weller are among a host of artists set to play gigs in London this May to celebrate their record label's 50th anniversary. Keane and The Fratellis will also headline concerts at Shepherd's Bush Empire on behalf of Island Records.
Read more >>

March 9, 2009

Metallica drummer Lars Ulrich has revealed he downloaded the band's latest album, 'Death Magnetic', illegally. The drummer, who pioneered a lawsuit against the file-sharing website Napster in 2000, said he downloaded the album days after it leaked last September.
Read more >>

March 9, 2009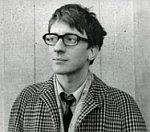 Graham Coxon will release his new solo album, 'The Spinning Top', on May 11th. The Blur guitarist's new studio effort was recorded in London last Spring and features collaborations with Robyn Hitchcock and Danny Thompson.
Read more >>

March 9, 2009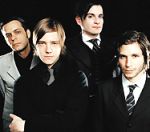 Interpol have begun work on their as-yet-untitled new studio album. In a message on the band's website, Interpol said they had been surprised by the "tremendous focus" they had shown during early rehearsals for their fourth record.
Read more >>

March 9, 2009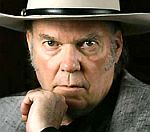 Neil Young has been confirmed as the final headliner at this summer's Glastonbury festival. Organiser Michael Eavis said Young's involvement was "big news" for the festival and personally a "dream come true".
Read more >>

March 9, 2009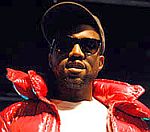 US rapper Kanye West and Kelly Clarkson will both appear on this week's episode of American Idol this week, it's been announced. West will perform his latest single 'Heartless' on the popular TV talent contest, while Clarkson – a former winner – will sing her number one 'My Life Would Suck Without You'.
Read more >>

March 9, 2009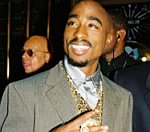 A screenplay written by the late US rapper Tupac Shakur is to be adapted in a Hollywood movie, it's been reported. Live 2 Tell tells the story of a former drug dealer who is battling to overcome his past.
Read more >>

March 9, 2009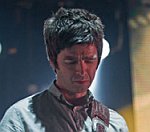 Oasis guitarist Noel Gallagher is to give away a live album with this week's edition of the Sunday Times newspaper. The tracks were recorded during Gallagher's solo performance at London's Royal Albert Hall last March, which was in aid of the Teenage Cancer Trust.
Read more >>

March 9, 2009

Super Furry Animals are to preview their new album in its entirety during a webcast on their official website. The broadcast, at 8pm (GMT) next Monday (March 16th), will be filmed in conjunction with MusicBox, Cardiff, and graduate filmmakers from Central St Martins College, London.
Read more >>

March 9, 2009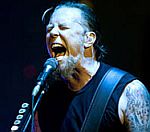 Metallica were forced to cancel a gig in Sweden last night (March 8th) after singer James Hetfield was hospitalised with a stomach bug. 16,000 fans had already arrived at the Stockholm Globe Arena in preparation for the concert, which formed part of the group's European tour.
Read more >>