March 16, 2009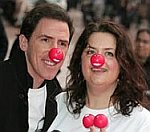 This year's Comic Relief single has gone straight in at number one on the UK charts. The song, 'Islands In The Stream', which is sung by Gavin and Stacey actors Rob Brydon, Ruth Jones and singer Tom Jones, is the charity's 11th number one hit.
Read more >>

March 16, 2009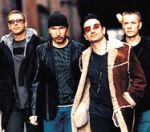 U2 fans have rushed to buy tickets for the European leg of the band's forthcoming 360° Tour, which begins in Barcelona on June 30th. More than 312,000 tickets were sold in just 24 hours when a handful of continental dates went on sale over the weekend.
Read more >>

March 16, 2009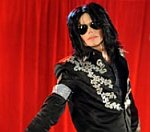 Michael Jackson's 50 concerts at London's O2 Arena will give the local economy a $500million boost, promoter AEG Live has said. Chief executive Randy Phillips also denied that Jackson was touring because of his reportedly dire financial situation.
Read more >>

March 16, 2009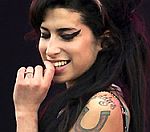 Amy Winehouse is building a £2million recording studio at her new home in North London, according to reports. The singer is expected to use the state-of-the-art studio space to record tracks for her third album.
Read more >>

March 16, 2009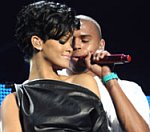 US R&B singers Chris Brown and Rihanna haven't recorded together since they were both involved in an alleged altercation in Los Angeles in February. US tabloid reports last week claimed the couple had recorded a duet alongside producer Polow Da Don in the weeks after the incident.
Read more >>

March 16, 2009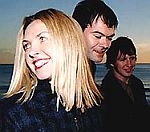 Saint Etienne, Noisettes and Dan Black have joined the line up for this year's Summer Sundae Weekender in Leicester. Other new additions include James Yuill, Quemists and The Joy Formidable.
Read more >>

March 16, 2009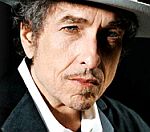 Bob Dylan has unveiled the artwork for his new album, 'Together Through Life'. The ten-track album, Dylan's first new studio effort since 2006, will be released on April 27th.
Read more >>

March 16, 2009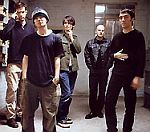 Radiohead guitarist Ed O'Brien has said the band are currently considering ideas about how to release the follow-up to their last album 'In Rainbows'. "We've got a few," the guitarist told BBC 6Music. "The thing is with us and as was the case with 'In Rainbows', make the music first see what the landscape is.
Read more >>

March 16, 2009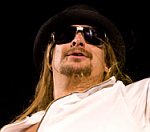 Kid Rock has said he is "on fire" in the recording studio, where he is working on the follow-up to 2007's 'Rock N' Roll Jesus'. The rock-rapper, who enjoyed huge success with his last studio effort, said he had already got his new recording "figured out".
Read more >>

March 16, 2009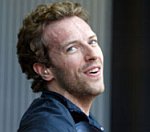 Coldplay and Wolfmother were among the highlights of a concert in Sydney on Saturday (March 14th) which benefited victims of the recent Australian bush fires. Taylor Swift, Barry Gibb and Olivia Newton John also appeared at the event, while a Sound Relief concert in Melbourne featured Kings of Leon and Kylie Minogue.
Read more >>

March 16, 2009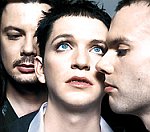 Placebo have confirmed that they will release their new album on June 8th. The album, entitled 'Battle For The Sun', is the group's first new studio effort since 2006's 'Meds'.
Read more >>

March 16, 2009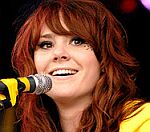 Kate Nash has revealed that she has demoed 14 to 16 songs for her as-yet-untitled second album. The singer, who is due to release the album in the summer, is in the process of finding a producer to help finish the record.
Read more >>

March 16, 2009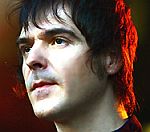 Spiritualized are to play a one off gig at London's Royal Festival Hall on October 12th. The concert will see the band perform their 1997 album 'Ladies And Gentlemen We Are Floating In Space' in its entirety.
Read more >>

March 16, 2009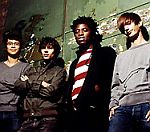 Bloc Party are to release a remixed edition of their latest album 'Intimacy' on May 11th. The album includes remixes from the likes of Villains, Filthy Dukes and Mogwai.
Read more >>

March 16, 2009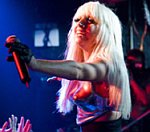 Lady GaGa attracted a star-studded crowd to her gig at the Wiltern Theatre in Los Angeles on Friday (March 16th). US rapper Kanye West and celebrity blogger Perez Hilton both watched on as Lady GaGa played hits from her debut album 'The Fame'.
Read more >>

March 16, 2009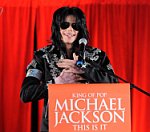 Michael Jackson is hoping to collaborate with Justin Timberlake and Rihanna on material for a new album, it's been reported. The singer is said to be considering releasing a new record to coincide with his comeback shows in London this summer.
Read more >>

March 16, 2009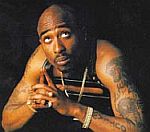 Afeni Shakur, the mother of the late US rapper Tupac Shakur, is to file a $10million lawsuit against a production company over the rights to make a film about her son. The rapper's mother claims Morgan Creek created "a nonexistent 'agreement'" which suggested she had agreed to make the movie with them.
Read more >>