Charts:
April 25, 2011
# 1
Foo Fighters
"Wasting Light"
# 1
Lady GaGa
"Born This Way"
# 1
Adele
"21"
# 1
LMFAO
"Party Rock Anthem"

March 30, 2009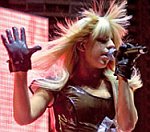 Lady GaGa has topped the UK singles chart for a second week with 'Poker Face'. The American singer sold enough copies to prevent a late challenge from The Noisettes, whose new song 'Don't Upset The Rhythm' entered at number two.
Read more >>

March 30, 2009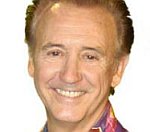 Veteran singer Tony Christie is to perform at this summer's Glastonbury Festival in Somerset. Christie, famous for the song '(Is This The Way To) Amarillo', will appear on the Pyramid Stage on Sunday June 28th.
Read more >>

March 30, 2009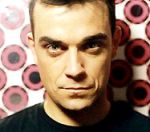 Robbie Williams and his former band Take That are sharing the same London studio. Williams is recording his new solo album alongside producer Trevor Horn, while singer Gary Barlow is working on his own material.
Read more >>

March 30, 2009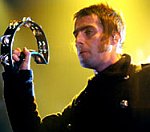 Oasis frontman Liam Gallagher has denied he can be found on Google's Street View. Tabloid reports last week claimed a fan had spotted the singer sitting outside a pub in North London.
Read more >>

March 30, 2009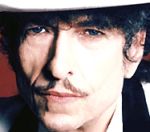 Bob Dylan is giving fans the chance to download a song from his new album for free. 'Beyond Here Lies Nothin' will be available from Dylan's official website for 24 hours only from 5am (GMT) today (March 30th).
Read more >>

March 30, 2009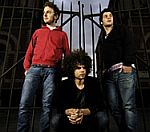 Wolfmother have given fans the chance to download a new song for free. The track, 'Back Round', is the group's first release since bassist Chris Ross and drummer Myles Heskett quit last summer.
Read more >>

March 30, 2009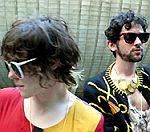 The Enemy, MGMT and Klaxons will all appear at this year's Ibiza Rocks festival, it's been announced. The event, which takes place throughout the summer, will also feature The Kooks, Vampire Weekend and Pendulum.
Read more >>

March 30, 2009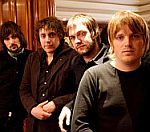 US rappers Jay-Z and Kanye West have both expressed a desire to work with Kasabian, it's been claimed. Both rappers are said to be drawn to the the band's combination of rock and electronic music.
Read more >>

March 30, 2009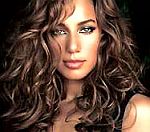 Leona Lewis could join Michael Jackson at his comeback shows in London, it's been reported. The former X Factor winner is being considered for a duet of Jackson's hit 'Scream', which he originally sang with his sister, Janet.
Read more >>

March 30, 2009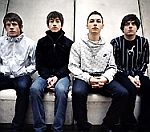 Arctic Monkeys are the first headline act confirmed for this year's Reading and Leeds festivals. Both festivals will take place over the weekend of August 28th-30th at sites in Reading and Leeds.
Read more >>

March 30, 2009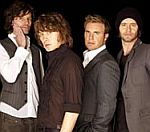 Take That singer Gary Barlow has responded to former band mate Robbie Williams' claim that he is ready to rejoin the band. Williams said last week that a reunion was "looking more likely by the week", revealing that he was in "regular contact" with each Take That member.
Read more >>

March 30, 2009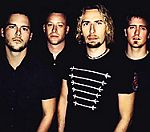 Nickelback have dominated this year's Juno music awards, taking home three prizes. The band won the awards for Best Album, Group of the Year and the Fans' Choice of the Year at a ceremony in Canada.
Read more >>

March 30, 2009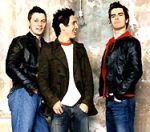 Stereophonics frontman Kelly Jones has warned Razorlight will have to change if they want to achieve more success. Razorlight's third album, 'Slipway Fires', failed to achieved the success of its predecessors when it was released at the end of last year.
Read more >>

March 30, 2009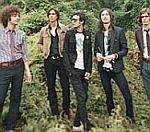 The Strokes have completed three new songs, frontman Julian Casablancas has revealed. The group reconvened in their New York rehearsal studio earlier this year to begin work on their as-yet-untitled fourth album.
Read more >>

March 30, 2009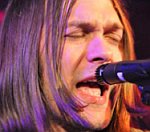 Hollywood actress Rosario Dawson will appear on the new Kasabian album, 'The West Ryder Pauper Lunatic Asylum'. The actress, whose movie credits include Sin City, has recorded vocals on one of the song 'West Riding Silver Bullet'.
Read more >>

March 30, 2009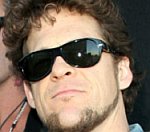 Former Metallica bassist Jason Newsted has said the band will "mow the shit down" when they reunite at the Rock and Roll Hall of Fame next month. Newsted is due to join his old bandmates on stage when they are inducted into the prestigious roll of honour in Cleveland.
Read more >>

March 30, 2009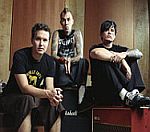 Blink-182 bassist Mark Hoppus has denied reports the band have been booked to appear at this year's Reading and Leeds festivals. There has been strong speculation that the recently reformed group are set to join existing headliners Arctic Monkeys at the festival in August.
Read more >>

March 30, 2009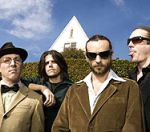 Beastie Boys, Tool and Coldplay will headline this year's All Points West festival in New Jersey. Other performances will come from from My Bloody Valentine, Yeah Yeah Yeahs and Echo & The Bunnymen.
Read more >>

March 30, 2009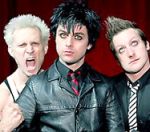 Green Day's 2004 album 'American Idiot' is to be made into a musical, singer Billie Joe Armstrong has revealed. Armstrong said the long-rumoured production will begin in California in September, but could eventually reach Broadway.
Read more >>