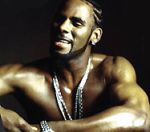 The journalist who received the sex tape at the centre of
trial
of US R&B star
R Kelly
has been ordered to appear in court.
Chicago Sun-Times music critic Jim DeRogatis has been told that he must take to the stand later today (June 4th).
DeRogatis has argued that his rights as a journalist would be violated if he testified.
The journalist was given the tape, which shows explicit sex acts between a man and girl who is believed to be underage, in 2002 and passed it onto local authorities in Chicago.
R Kelly, who faces fourteen charges relating to child pornography offence, denies that he is the man in the video.
If found guilty, the R&B singer could face up to 15 years in prison.
The prosecution rested on Monday (June 2nd) after spending two weeks questioning witnesses in the case. The trial continues.
(by Jason Gregory)