June 24, 2008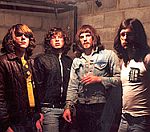 Kings Of Leon have revealed the details on their highly anticipated fourth album, 'Only By The Night'. Recorded at Blackburn Studios in Nashville, TN, the album was produced by Angelo Petraglia, Jacquire King and Kings Of Leon.
Read more >>

June 24, 2008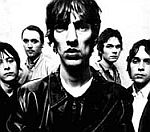 The Verve have revealed that their long awaited new studio album will be entitled 'Four'. The band's first album since 1997's 'Urban Hymns' is due to be released on August 18th in the United Kingdom and the following day in the US.
Read more >>

June 24, 2008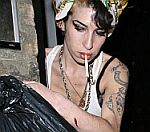 Amy Winehouse has been pictured with a cigarette – despite being diagnosed with the early traces of emphysema. Photographers caught the singer smoking yesterday, shortly after she had been discharged from hospital in order to rehearse for her appearance at the Nelson Mandela concert on Friday (June 27th).
Read more >>

June 24, 2008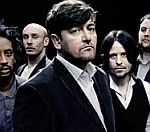 Elbow will play some of the biggest shows in their history on an upcoming tour of the UK. The 12-day jaunt will begin at the Corn Exchange in Cambridge on October 6th and also calls at Portsmouth's Guildhall (October 7th) and Cardiff's University Great Hall (October 10th).
Read more >>

June 24, 2008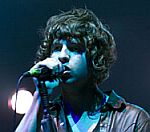 Luke Pritchard, frontman of The Kooks, has called Coldplay the "best band in the world" and compared them to David Bowie. The singer said he couldn't understand how the band had received negative press despite their latest album, 'Viva La Vida', topping the charts in the UK and America
Read more >>

June 24, 2008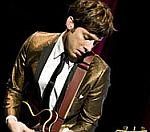 Producer Mark Ronson was paid a reported £1million for a 45 minute performance at a private birthday party, it's been claimed. Ronson was a surprise guest at the Cotswolds party, held to mark the 21st birthday Freya Dawson, the daughter of haulage millionaire Peter Dawson.
Read more >>

June 24, 2008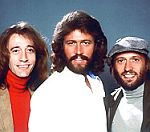 One of The Bee Gees brothers, Robin Gibb, has said he would be "very open" to reforming, five years after the death of his brother Maurice. But Robin said that he would only consider bringing the famous three piece back to the stage if Barry, the band's third brother, "feels comfortable with it".
Read more >>

June 24, 2008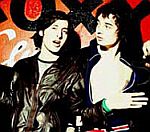 Pete Doherty and Carl Barat, former members of the Libertines, have begun writing together again, according to reports. The pair apparently shared songwriting sessions before Barat was admitted to hospital last week.
Read more >>

June 24, 2008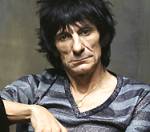 A painting by Rolling Stones guitarist Ronnie Wood has failed to sell at auction, it's been revealed. The picture, a limited edition portrait of Wood and his former Faces bandmate Rod Stewart, fell short of its reserve after it was put up for sale on eBay.
Read more >>

June 24, 2008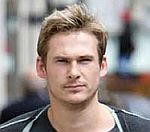 Lee Ryan, a former member of the boy band Blue, has been found guilty of assault. Ryan, 25, was fined Ј500 for punching a taxi driver in the head during an altercation in Surrey last New Years Eve.
Read more >>

June 24, 2008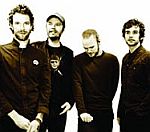 Coldplay brought to an end their trio of free shows with a star-studded performance at Madison Square Garden in New York last night (June 23rd). The concert, which followed free shows in London and Barcelona, saw the band perform songs from their number one album 'Viva La Vida or Death and All His Friends'.
Read more >>

June 24, 2008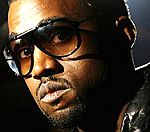 Kanye West has given his support to fellow rapper Soulja Boy – who is currently embroiled in a war of words with veteran performer Ice T. West said that Soulja Boy, who shot to fame last year with the single 'Crank That', embodied everything that hip-hop was meant to be.
Read more >>