June 23, 2008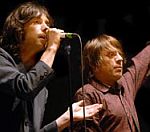 Primal Scream bassist Mani paid tribute to Swedish Furniture store Ikea as the band performed an intimate show in London yesterday (June 22nd). The bassist was in high spirits throughout the gig, reacting to cries of "Mani!" as Primal Scream previewed songs from their forthcoming new album 'Beautiful Future'.
Read more >>

June 23, 2008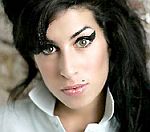 Amy Winehouse could be forced to pull out of Glastonbury because of her current mystery ailment her spokesman has admitted. The singer is set to play the festival next weekend, the day after she is due to perform at the Hyde Park concert celebrating Nelson Mandela's 90th birthday.
Read more >>

June 23, 2008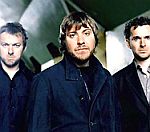 Doves are all set to complete the recording of their new album by the end of the summer and will road test it this autumn. The band revealed the news in a post on their official website as they continue to work on the follow up to 'Some Cities'.
Read more >>

June 23, 2008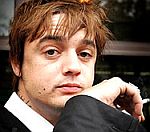 Pete Doherty has baffled his neighbours in rural Wiltshire by placing a life-size dummy of the roof of his house. The Babyshambles man recently installed the mannequin on top of the building in the small village of Durley.
Read more >>

June 23, 2008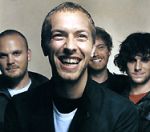 Three years after they narrowly lost out on the number one spot because of the Crazy Frog, Coldplay have finally topped the UK singles chart. 'Viva La Vida', which wasn't officially released as a single, went in at number one thanks to digital-download sales alone.
Read more >>

June 23, 2008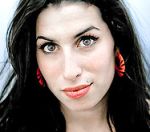 Amy Winehouse is suffering from the early stages of Emphysema and an irregular hearbeat, according to her father, Mitch. Speaking to the Sunday Mirror, Mr Winehouse said his daughter would have to wear an oxygen mask if she didn't tackle her problem with drugs.
Read more >>

June 23, 2008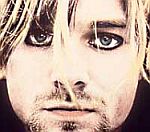 Kurt Cobian, Elvis Presley and Marilyn Monroe have all come in the top-10 of stars people would most like to revive. Elvis topped the poll with 23%, narrowly ahead of Diana, Princess of Wales, and cultural icon Monroe.
Read more >>

June 23, 2008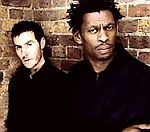 Massive Attack have revealed that Guy Garvey has been writing songs that could feature on their new album. 3D, whose real name is Robert Del Naja, described Garvey as "a great writer, a great thinker."
Read more >>

June 23, 2008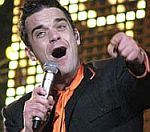 Robbie Williams is in talks to headline the Sandness festival in Norway this summer, it's been revealed. The former Take That star, who is currently on a career hiatus, will apparently receive £1.5million for an hour and a half performance.
Read more >>

June 23, 2008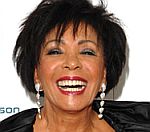 Dame Shirley Bassey has been forced to pull out of the Nelson Mandela concert in London's Hyde Park this Friday (June 27th). A spokesperson for the singer said that she was "hugely disappointed" because she had been "looking forward to the show immensely".
Read more >>

June 23, 2008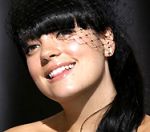 Lilly Allen has published a new song on her Myspace page, which the singer says was written about the BNP. 'Guess Who Batman' includes the lyrics "Fuck you, fuck you very much" and "You're just some racist who can't tie my laces, your point of view is medieval."
Read more >>

June 23, 2008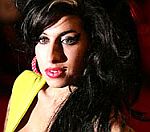 Amy Winehouse is well enough to perform at the Glastonbury Festival this weekend, her father says. Winehouse's appearance at the event on Saturday (June 28th), and performance at a concert in Hyde Park the day before, had been in doubt after she was diagnosed with a lung disease.
Read more >>

June 23, 2008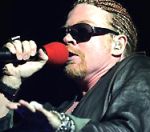 Sebastian Bach, former frontman of Skid Row and friend of Axl Rose, says that the Guns N Roses singer could be furious about the leak of purported songs from the band's new album. Last week, six songs that have appeared before in unfinished form and three songs - 'Rhiad and the Bedouins', 'If the World' and an unnamed track – appeared on a music blog.
Read more >>

June 23, 2008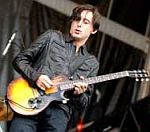 Dirty Pretty Things frontman Carl Barat is "resting" at home after being released from hospital over the weekend. Barat was forced to cancel two shows – in London and a European festival date – after he was diagnosed with acute prancreatitis.
Read more >>

June 23, 2008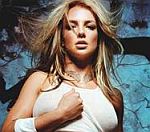 Britney Spears is currently recording a new studio album, according to her vocal producer Jim Beanz. Beanz, who has also co-written with the star in the past, said that the singer was blocking out her much publicised private life.
Read more >>

June 23, 2008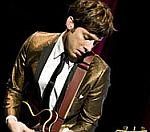 Producer Mark Ronson has claimed that he showed Michael Jackson pornography when he was younger. British-born Ronson, who spent much of his childhood in America, said that he met Jackson through John Lennon's son, Sean.
Read more >>

June 23, 2008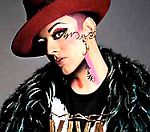 Boy George has been denied a US visa for his upcoming tour. Speaking to Paper Magazine, George said that he was "pretty devastated" after he had "swept the streets of New York spotless."
Read more >>