June 20, 2008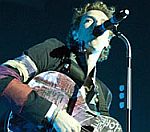 Coldplay guitarist Jonny Buckland has admitted that the band have felt little pressure during their recent comeback shows. Speaking to BBC Newsbeat, Buckland said that their two London shows, in Brixton on Monday and BBC Television Centre on Wednesday, had both been "really fun" to play.
Read more >>

June 20, 2008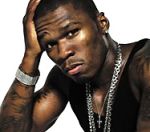 US rapper 50 Cent has reacted angrily after an American fast-food chain challenged him to change his name for a new advertising campaign. Taco Bell said they would donate $10,000 to a charity of the rapper's choice if he changed his name to either 79,89 or 99 Cent in order to promote the company's new value meal deal.
Read more >>

June 20, 2008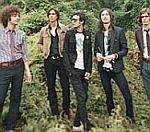 Strokes guitarist Albert Hammond Jr has told Gigwise that the band won't release a new album until at least 2009. In an exclusive interview, Hammond Jr, who is currently promoting his second solo album, was reluctant to give further details about the band's future.
Read more >>

June 20, 2008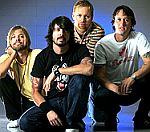 Foo Fighters drummer Taylor Hawkins has revealed his affiliation with Beach Boy Dennis Wilson after he collaborated on the reworking of Wilson's 'Holy Man' – taken from the reissue of the classic Pacific Ocean Blue. Hawkins sings lead vocals to new lyrics written by Wilson's songwriter partner Gregg Jakobson on the song that had previously been left as an instrumental.
Read more >>

June 20, 2008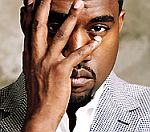 US rapper Kanye West has paid tribute to fellow rapper Lil Wayne, calling him "a true living legend in hip-hop". In a message on his blog, West congratulated Lil Wayne after it was revealed that the rapper had sold over a million copies of his new album in a week.
Read more >>

June 20, 2008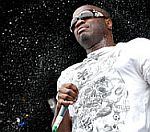 Lethal Bizzle has launched an attack on fans at Download Festival after it was revealed he became the victim of racial abuse. As previously reported, Bizzle was pelted with yoghurt and bottles as he performed at Donnington Park.
Read more >>

June 20, 2008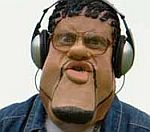 Once again Craig David has said he holds no grudges with Bo' Selecta! and laughs off people coming up to him repeating the catchphrase of his character on the comedy show. The R&B singer told The Daily Telegraph: "I'm not angry about Bo' Selecta! I was flattered at first and even appeared on his (Avid Merrion's) show, but he just went on to become more vicious, knocking down everything I did.
Read more >>

June 20, 2008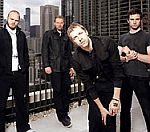 Chris Martin has revealed that Coldplay's new album is sexier then their last record 'X&Y' because the band are better looking then they use to be. According to Reuters the frontman joked to journalists outside a free gig in Barcelona: "I think we are definitely more handsome now than we were three years ago. I think that's reflected in our music, it's much more sexy."
Read more >>

June 20, 2008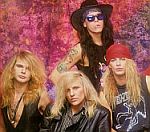 American rock band Poison are suing their former record label over a miscalculation of royalties dating back to the 80s. The group, fronted by Bret Michaels, filed papers in Los Angeles against EMI Music Marketing and Capitol Records as the result of underpayment and a breach of contract stipulations.
Read more >>

June 20, 2008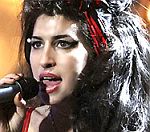 Doctors fear that Amy Winehouse may be suffering from tuberculosis after the singer apparently coughed up blood. Winehouse, who is currently undergoing tests in a London medical facility, is said to also be suffering from a chest infection and dramatic weight loss, symptoms, experts say, are common with the disease.
Read more >>

June 20, 2008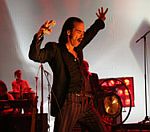 Nick Cave has confirmed that he is ready to record a new Grinderman album as soon as he has completed their upcoming festival tour. The Bad Seeds only released critically acclaimed 'Dig!!! Lazarus, Dig!!! earlier this year, but Cave is itching to get back in the studio with his Ginderman project.
Read more >>

June 20, 2008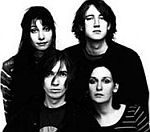 A new My Bloody Valentine album may well be on its way, according to Kevin Shields and Colm O'Ciosoig. Recording of a third album was reportedly put on hold due to a lack of funds and label support, but Shields revealed to Xfm that it may finally see the light of day.
Read more >>

June 20, 2008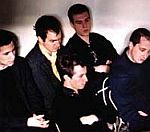 New York indie rockers The Walkmen have announced the tracklisting and release date for their forthcoming album 'You and Me'. The follow up to 2006's 'A Hundred Miles Off' will be released in America on August 19, while a European release is yet to be confirmed.
Read more >>

June 20, 2008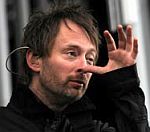 US Hollywood actors Brad Pitt and Edward Norton, who starred together in the movie Fight Club, were both in attendance at Radiohead's concert in Italy on Wednesday (June 18th). The concert, at Milan's Civica Arena, formed part of Radiohead's ongoing European tour.
Read more >>

June 20, 2008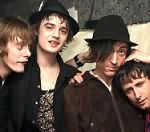 Babyshambles, Reverend and the Makers, Adelaide McKenzie, The Paddingtons and Snakeyman are among the artists set to perform at a march in London tomorrow (June 21) to oppose organisations such as the BNP. The bands will join thousands of people who will take to the streets partaking in a carnival parade procession from London's City Hall to Trafalgar Square.
Read more >>

June 20, 2008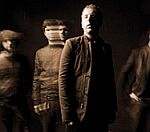 While the whole music world tries to find innovative ways of releasing songs - from pay what you like downloads and freebies with newspapers - Pennsylvanian quartet Innerpartysystem may have found the best one yet. They are releasing their new single... on chocolate! We've heard of music being hard to digest but this is certainly something else.
Read more >>

June 20, 2008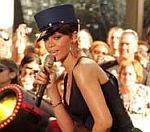 Rihanna wowed fans in New York earlier this morning (June 19th) with a performance on the Today Show. The R&B singer became the latest artist to grace the shows annual Summer Concert Series stage at the Rockefeller Centre.
Read more >>

June 20, 2008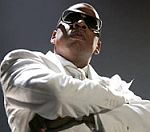 US rapper Jay-Z has responded to his controversial scheduled appearance at this years Glastonbury festival, calling the criticism "ridiculous". The rapper said it was time to embrace hip-hop and to step away from "old school thinking".
Read more >>

June 20, 2008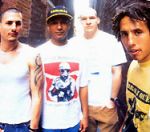 Rage Against The Machine are weighing up a decision to add one more U.S. performance to their appearance at this year's Lollapalooza by gate crashing the nomination conventions of the US political parties this summer. Guitarist Tom Morello was asked in an interview if the band had plans to add any more dates to their only appearance in America to which he responded: "There is the possibility that we will be playing at the demonstrations surrounding the Presidential conventions.
Read more >>

June 20, 2008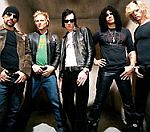 Velvet Revolver could be recruiting their replacement for former vocalist Scott Weiland via file sharing website YouTube. Rolling Stone reports that unknown singers have been campaigning for the ultimate job by posting online video auditions.
Read more >>