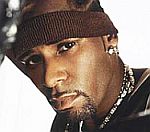 A jury in America has acquitted US R&B star
R Kelly
of all 14 charges of child pornography against him.
The performer was found not guilty of filming himself having sex with an underage girl who prosecutors claimed was a young as 13.
Kelly, who denied all the charges, faced upwards of fifteen years in prison if found guilty.
He was arrested in 2002 after the video, apparently shot in 1998, was handed to a journalist at the Chicago Sun-Times newspaper.
The jury deliberated for six hours over the course of two days before the verdict was read out in court in Chicago a day before yesterday (June 13th).
The trial was subject to a number of conflicting testimonies, with some relatives of the alleged victim identifying her as the girl in the tape and others saying she was not a family member.
Much of Kelly's defence was based on the fact that the man in the video lacked a distinguishable mole on his back, which R Kelly has.
(by Jason Gregory)