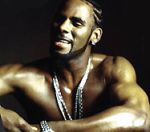 US R&B star
R Kelly
has described the build up to his recent
child porn trial
as "like being in prison".
Kelly, who was acquitted of all charges by a Chicago jury in June, said in his first television appearance since the trial that he wanted to move on.
"If you were charged with something and found innocent, then you can't be found guilty for being found innocent," Kelly told the Black Entertainment Television (BET).
Kelly was originally charged in 2002 on counts of making and owning child pornography, although a number of charges were later dropped.
His trial centred on a sex tape which prosecutors claimed showed him having sex with an underage girl.
Asked during the BET interview if he had a weakness for teenage girls, Kelly replied: "When you say teenage, how old do you mean?
"I have some 19-year-old friends, but I don't like anyone illegal if that's what we are talking about, underage."
Since his acquittal, Kelly is understood to have begun working on a new album.
(by Jason Gregory)