September 4, 2008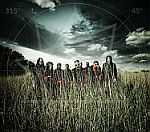 Slipknot have been awarded the number one album in the US charts – hours after the accolade was given to US rapper The Game. Initial reports yesterday stated that 'LAX' by the Game had outsold Slipknot's 'All Hope Is Gone' by just 13 copies.
Read more >>

September 4, 2008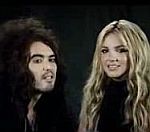 Britney Spears will be responsible for opening this year's MTV Video Music Awards, the broadcaster has confirmed. Spears will "kick off" proceedings in Los Angeles on Sunday with something "fun and exciting" but won't perform.
Read more >>

September 4, 2008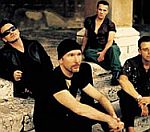 U2 frontman Bono has promised that the band's next studio album will be their "best ever". The as-yet-untitled project had been due later this year but Bono said it has been delayed until Spring because "there's more priceless stuff to be found".
Read more >>

September 4, 2008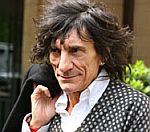 Rolling Stones guitarist Ronnie Wood is reported to be moving in with Ekaterina Ivanova, the 20-year-old Russian waitress who claims to be seeing the star. Wood has been pictured moving furnishings - including a huge bed - into a home in North London just days after he was released from a rehab clinic in Surrey.
Read more >>

September 4, 2008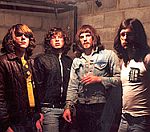 Kings of Leon are giving fans the chance to watch their intimate home movies in the build up to the release of their new album, 'Only By The Night'. The band will be releasing one video a day this month up until the album is released on September 22nd.
Read more >>

September 4, 2008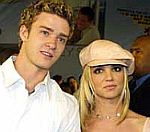 Britney Spears and Justin Timberlake are to record together, almost six years after their high profile relationship came to an end. The collaboration is expected to feature on Spears' next studio album, which will be released early in 2009.
Read more >>

September 4, 2008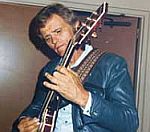 "The Guitar Man" Jerry Reed, a pioneer in the world of country music, has died at the age of 71. Reed, who was born in Atlanta, died on Monday of complications arising from emphysema. He had undergone quadruple bypass surgery in 1999.
Read more >>

September 4, 2008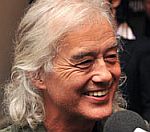 Led Zeppelin guitarist Jimmy Page has said he would be honoured to perform at the 2012 London Olympics – fuelling speculation that the full band may reform for the event. Page closed this year's games in Beijing alongside Leona Lewis with a cover of the band's song 'Whole Lotta Love'.
Read more >>

September 4, 2008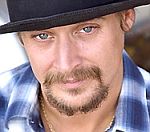 Kid Rock has revealed that he is using Amy Winehouse's second album 'Back To Black' as the inspiration for his next studio project. Rock said that the album, which was strongly influenced by Motown, had got him into "that old school soul thang" again.
Read more >>

September 4, 2008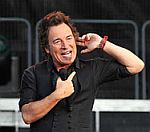 Bruce Springsteen has contributed a new song to the forthcoming movie, 'The Wrestler'. Springsteen's track closes the Darren Aronofsky project and is described by the director as "a wonderful acoustic piece".
Read more >>

September 4, 2008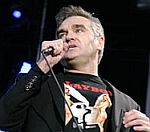 Morrissey has backed The Courteeners to become the next British band to break the tough American market. The former Smiths singer, who recently watched the group perform in Camden, praised the band's music, saying they had more to offer than fellow British groups.
Read more >>

September 4, 2008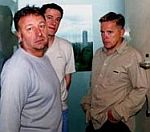 New Order are to re-release their entire back catalogue from the 1980s along with new bonus material. The re-releases include the bands five albums from the decade – 'Movement', 'Power, Corruption & Lies', 'Low-Life', 'Brotherhood' and 'Technique'.
Read more >>

September 4, 2008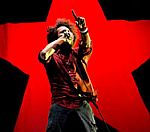 102 people were arrested following a Rage Against The Machine concert in Minneapolis last night (September 3rd), police have said. The arrests came after a large portion of the crowd marched to the site of the Republican Nation Convention in nearby St Paul.
Read more >>

September 4, 2008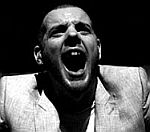 The Streets' frontman Mike Skinner has revealed that he has no plans to release his recent collaboration with Muse – despite his record labels wishes. 'Who Knows Who', which features Skinner singing and Muse providing the instrumentation, was greeted enthusiastically when it emerged online last month.
Read more >>

September 4, 2008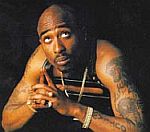 Late US rapper Tupac Shakur has been voted the most overrated person in music by a music magazine. The rapper, who has sold more records since his death in 1996 than he did during his illustrious career, topped a list which also included the Grammy Awards and Pink Floyd.
Read more >>

September 4, 2008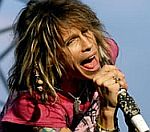 Aerosmith frontman Steven Tyler has confirmed that the band will enter the studio later this month to record new album. Tyler promised that the record, which will be the follow-up to 2004's 'Honkin' On Bobo', would be "just your usual Aerosmith".
Read more >>

September 4, 2008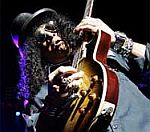 Velvet Revolver guitarist Slash has said that band's search for a new singer is still ongoing because they don't want to find another Scott Weiland. A number of singers, including Spacehog's Royston Langdon and Lenny Kravitz, have been linked with the position since Weiland left the group acrimoniously in April.
Read more >>