September 2, 2008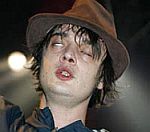 Babyshambles frontman Pete Doherty collapsed last week following an apparent drugs binge, it's been reported. Doherty is said to have taken a number of narcotics hours before he was due to perform a solo show at a venue in Graz, Austria.
Read more >>

September 2, 2008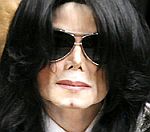 Michael Jackson has been spotted on a number of dates with actress Pamela Anderson, according to reports. The pair are said to have first met in an intimate room at the Shutters Hotel in Malibu, California, on the arrangement of their management.
Read more >>

September 2, 2008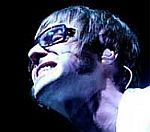 Oasis frontman Liam Gallagher has said that he'll never launch an acting career – despite revealing that he would like to move to America. Gallagher, who is currently on tour on the US, said he hoped to move to New York when his children have finished school.
Read more >>

September 2, 2008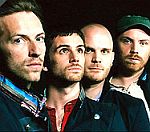 Coldplay, Oasis, Muse, Metallica and Kings Of Leon will compete for the crown of best act in the world at this year's Q Awards in London. Coldplay lead this year's nominations with a total of four, including a Best Album nod for 'Viva La Vida or Death and All His Friends'.
Read more >>

September 2, 2008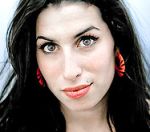 Amy Winehouse is reported to have taken up practising Buddhist relaxation in a bid to beat her troubles with drugs. The singer, who was introduced to Nam Myoho Renge Kyo – a form of Nicherin Daishonin Buddishm – by one of her band, is said to chant for ten minutes in the morning and then later at night.
Read more >>

September 2, 2008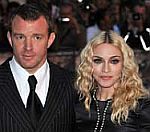 Madonna and her husband, director Guy Ritchie, put on a united as they attended the premiere of his new movie, RocknRolla, in London last night (September 1st). The couple, whose relationship has been the subject of much tabloid speculation over recent months, posed for photographs when the singer arrived shortly before the film was due to start.
Read more >>

September 2, 2008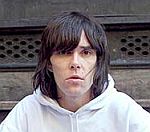 Ian Brown and The Cult's Ian Astbury will both join UNKLE on stage at the launch of a new London club venue later this month. UNKLE are set to headline the first live night at matter on September 19th, with further live performances coming from Late of the Pier and Iglu & Hartly.
Read more >>

September 2, 2008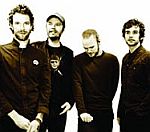 Coldplay's road crew caused a double evacuation of BBC Broadcasting House in London last week, it's emerged. Lighting technicians are understood to have caused fire alarms to go off as they prepared the bands equipment.
Read more >>

September 2, 2008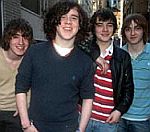 The View have announced their comeback tour, which will take in a total of 35 dates across the United Kingdom. Kicking off in Dunfermline on October 16th, the jaunt also includes shows in Manchester (October 23rd), Brighton (October 31st) and London (November 21st).
Read more >>

September 2, 2008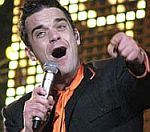 Friends of Robbie Williams have apparently voiced their concern that the pop star is turning into a recluse. Williams, who now lives in Los Angeles, had been expected to release new material this year but is said to now be confined to his house.
Read more >>

September 2, 2008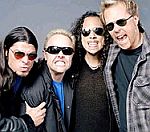 Metallica have made another song from their forthcoming new album 'Death Magnetic' available for fans as a download. 'Cyanide', which can be found on select iTunes music stores, is the second track the band have unveiled ahead of the album's worldwide release on September 12th.
Read more >>

September 2, 2008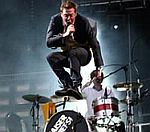 Kaiser Chiefs Ricky Wilson has slammed the British National Party – comparing them to "dry rot." Wilson, who is performing with the Kaiser Chiefs at this weekend's Love Music Hate Racism's Carnival in Rotherham, said the party "thrives on the laziness of voters".
Read more >>

September 2, 2008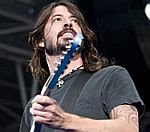 Foo Fighters members Dave Grohl and Taylor Hawkins will join Metallica as they unveil their new album to fans on Thursday (September 4th). Metallica will play tracks from the forthcoming 'Death Magnetic' and also chat to Grohl and Hawkins during a broadcast on their own radio station.
Read more >>

September 2, 2008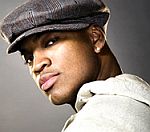 US R&B star Ne-Yo has revealed how his love of Coldplay has helped introduce him to music by a host of different guitar bands. Speaking to the BBC, the star said he discovered Coldplay when he first heard their hit single 'Yellow' and then "was in love from there".
Read more >>

September 2, 2008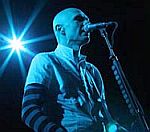 The Smashing Pumpkins have announced they will be premiering their new song, 'G.L.O.W.' exclusively in the game Guitar Hero World Tour.
Read more >>

September 2, 2008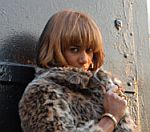 Santogold has announced plans for her first headlining North American tour in support of her self-titled album released in April. Dubbed 'The Goldrush Tour' and presented by MySpace Music, the dates kick off in New York on September 19 at the Fillmore and wrap up in Los Angeles on October 14 at The Wiltern.
Read more >>