September 22, 2008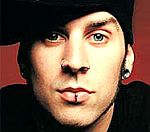 Blink 182 drummer Travis Barker and Adam Goldstein (better known as DJ AM) are listed in critical condition after a fatal plane crash that killed four others on Friday night (September 19). The pair both suffered extensive burns, Barker from the waist down and Goldstein to the face after their plane took off at approximately 11:53PM at the Columbia Metropolitan Airport in South Carolina.
Read more >>

September 22, 2008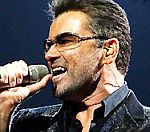 George Michael has been arrested in a public toilet for drug possession, which is said to possibly include crack cocaine on Friday (September 19). The singer was arrested in the Hampstead Heath area of London and taken to a police station, where he was cautioned for having both class A and C drugs.
Read more >>

September 22, 2008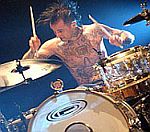 Drummer Travis Barker and Adam Goldstein (DJ AM) are set to make a full recovery from the injuries they sustained in a recent plane crash on Friday (September 19). They are both in critical, but stable condition at the Joseph M. Still Burn Center in Augusta, Georgia revealed a press conference on Sunday (September 21).
Read more >>

September 22, 2008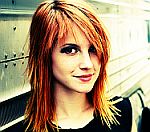 Paramore have announced they will be penning two exclusive new songs for the upcoming soundtrack to the movie 'Twilight'. The first track, entitled 'Decode', will be the lead single for the movie and will see the band releasing a new music video in early November to accompany the track. The second track is still currently untitled.
Read more >>

September 22, 2008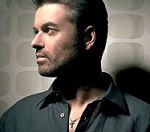 George Michael has issued an apology to his fans after his drugs arrest at the weekend, admitting he has "screwed up again." The multi-millionaire pop star was given a caution by police for possession of a Class A and Class C drug – thought to be crack cocaine and marijuana – in the Hampstead Heath area if London.
Read more >>

September 22, 2008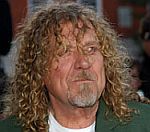 A dubious story has been published in a tabloid newspaper this weekend, claiming that the other members of Led Zeppelin are ready to replace Robert Plant with an American frontman. The story claims that Jimmy Page, John-Paul Jones and Jason Bonham have been practising in London without Plant who is still touring with country star Alison Krauss.
Read more >>

September 22, 2008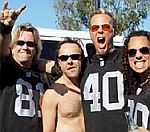 Metallica and Kings of Leon retained their stronghold on the UK album and singles chart for a second week yesterday. Death Magnetic – Metallica's ninth studio album – heavily outsold Ne-Yo's 'Year of the Gentlemen' thanks to their sold-out show at London's O2 Arena and appearance on TV show Later With... Jools Holland.
Read more >>

September 22, 2008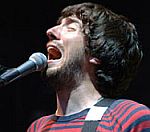 Snow Patrol singer Gary Lightbody says that he would have ended up dead from alcoholism if it wasn't for the band's drummer Jonny Quinn. In a candid interview, the 32-year-old admitted that he over a six month period he was drinking an "appalling" amount and may have ended up on a downhill spiral if it wasn't for his friend.
Read more >>

September 22, 2008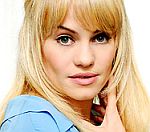 Duffy, Hot Chip, Rufus Wainwright and Beck are amongst the artists donating tracks to the new War Child album. Titled 'Heroes', the charity album features a unique collaboration between music legends and contemporary acts.
Read more >>

September 22, 2008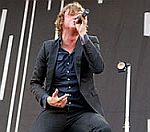 Keane have announced details of a huge UK Arena tour to kick-start 2009. The trio will play a total of 13 shows, starting at the Belfast Odyssey on January 23 and culminating at the O2 Arena in London on February 12.
Read more >>

September 22, 2008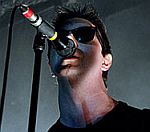 Fresh from being thrashed in the race to number one by Metallica, Glasvegas singer James Allan has compared the rock legends to golf. The Glaswegian used the analogy by saying that he can't see the point of the rock band, whereas other people can.
Read more >>

September 22, 2008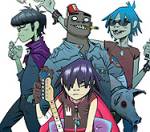 Gorillaz are set to return with a third studio album complete with newly designed cartoon characters, Damon Albarn and Jamie Hewlett have confirmed. The pair let slip in an interview with cbcnews that Damon has already started working on the long-player and Jamie is re-drawing the four characters.
Read more >>

September 22, 2008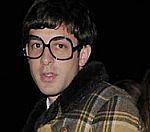 Mark Ronson says that he would love to work with Eminem in the future. The one-trick music producer is fervently anticipating Mr Mathers' sixth studio album and admits it would be great to work with the rapper.
Read more >>

September 22, 2008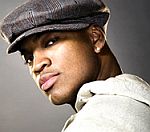 Ne-Yo is set to collaborate with rocker Marilyn Manson on some new material. The R&B star first expressed his desire to hook up with Manson in July where he revealed; "I've wanted to work with him for ages and his people reached out to me when they heard."
Read more >>

September 22, 2008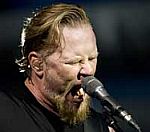 Nominees have been announced for this year's Rock and Roll Hall of Fame inductions and include Metallica, Run DMC and The Stooges. Other nominees are Jeff Beck, Bobby Womack, Wanda Jackson, War, Little Anthony and the Imperials, and Chic, who were also on last year's ballot.
Read more >>

September 22, 2008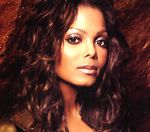 Janet Jackson has announced her decision to sever ties with her record label, Island/Def Jam Records on Monday (September 22). Speaking with People Magazine, her publicist said, "At her request, the record label has agreed to dissolve their working relationship. Now more than 20 years after the release of her iconic album, 'Control', Janet will have autonomy over her career, without the restrictions of a label system."
Read more >>