Charts:
April 25, 2011
# 1
Foo Fighters
"Wasting Light"
# 1
Lady GaGa
"Born This Way"
# 1
Adele
"21"
# 1
LMFAO
"Party Rock Anthem"

September 10, 2008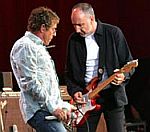 The Who's Pete Townshend And Roger Daltrey will both be honoured at the Kennedy Centre Awards in December. Singer Barbara Streisand and actor Morgan Freeman are also among this years winners.
Read more >>

September 10, 2008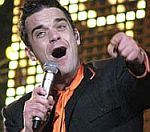 Robbie Williams has revealed that he once received a visit from an alien. The former Take That star, who has often spoken about his interest in extra-terrestrial activity, said a strange light emerged in his recording studio in Los Angeles.
Read more >>

September 10, 2008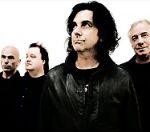 Marillion are to give their new album, 'Happiness Is The Road', away as a free download on file-sharing websites. Fans who choose to download the album will be given the option of providing their email address before the download commences.
Read more >>

September 10, 2008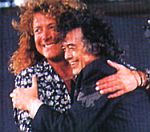 Glastonbury organiser Emily Eavis has confirmed that Led Zeppelin, Radiohead and Coldplay are all targets to headline next year's festival. Eavis, who books bands along with her father, Michael, said Stevie Wonder is also being considered for the event's Sunday afternoon legend slot.
Read more >>

September 10, 2008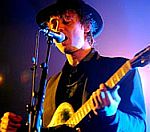 Babyshambles frontman Pete Doherty and former Smiths guitarist Jonny Marr have record a collaboration together. The pair have covered the Smiths' song 'Jeane' in a video on YouTube.
Read more >>

September 10, 2008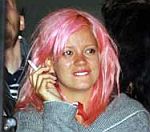 Lily Allen has promised to eat her own hat if scientists in Switzerland successful recreate the conditions of the universe moments after the Big Bang. Scientists successfully began the experiment using the Large Hadron Collider at 9.30am this morning.
Read more >>

September 10, 2008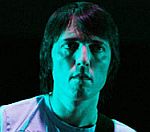 Radiohead's Colin Greenwood told Gigwise in an exclusive interview last night that the band would be "embarrassed" to win the Mercury Prize. "The music's great, the line-up's really strong and diverse, so just to be included is pretty special," Greenwood said at the awards show.
Read more >>

September 10, 2008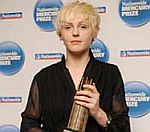 Laura Marling confessed to Gigwise in a very special interview last night (September 9th) that she though the Mercury Prize was "weird". "I've no idea what this is all about," Marling said from a balcony overlooking the ceremony, below, just moments before her performance.
Read more >>

September 10, 2008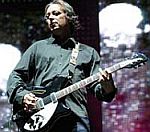 R.E.M have launched an appeal to recover a guitar belonging to guitarist Peter Buck, which was stolen following a concert in Helsinki on Tuesday. Buck has used the Rickenbacker since the band released their debut 1982 EP 'Chronic Town'.
Read more >>

September 10, 2008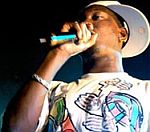 Dizzee Rascal and Wiley are among the artists in the running for Best Male at this year's Mobo Awards. Sway, Jay Sean and Taio Cruz have also been nominated for the prize, which Dizzee Rascal took home last year.
Read more >>

September 10, 2008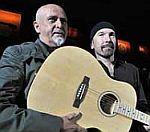 Peter Gabriel has been awarded Amnesty International's 2008 Ambassador of Conscience award at a ceremony in London. U2 guitarist The Edge, a past winner, presented Gabriel with the annual award, which honours a person's work for human rights, at Hard Rock Cafe.
Read more >>

September 10, 2008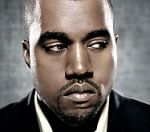 US rapper Kanye West will release his fourth studio album in December, online retailers have revealed. The record, entitled '808's & Heartbreak', will be be available on traditional and digital formats from December 16th in the US.
Read more >>

September 10, 2008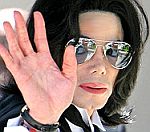 Pamela Anderson has dismissed rumors that she is currently dating singer Michael Jackson. "He just wants me to be in a video," stated Anderson about her recent meeting with the pop legend while appearing on the Ellen Degeneres Show.
Read more >>

September 10, 2008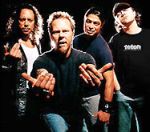 Metallica are facing a last minute sales race to beat Glasvegas to number one on this week's UK album chart. Glasvegas are currently the bookies favourite at 1/2 to reach the top spot with their self-titled debut album, which was released on Monday.
Read more >>

September 10, 2008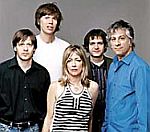 Sonic Youth has announced they are leaving major label Geffen Records after two decades for indie label Matador Records. The band will join the label for one album, which will is due out next year.
Read more >>

September 10, 2008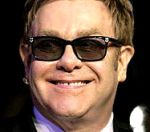 Elton John has spoken out about his feelings on working with Lily Allen since her actions at the GQ Awards in London last week. Since the Awards, John has drastically changed his mind about having anything to do with Allen.
Read more >>

September 10, 2008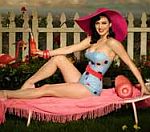 Katy Perry called for fans to make out with each other as she played her first ever gig in the United Kingdom tonight (September 10th). Despite arriving on stage 15 minutes late, the 23-year-old American singer, who shot to fame thanks to the controversial single 'I Kissed A Girl', thrilled fans at London's Water Rats venue.
Read more >>