April 19, 2010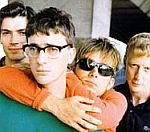 Blur have released new song 'Fool's Day' as a free download. The track, initially released as a limited edition vinyl for Record Store Day, is available now from the band's official website.
Read more >>

April 19, 2010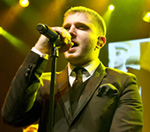 Plan B has thanked fans after topping the chart with his second album 'The Defamation Of Strictland Banks'. The rapper-turned-singer took the number one spot following a close battle with Scouting For Girls, whose album 'Everybody Wants To Be On TV' had to settle for second.
Read more >>

April 19, 2010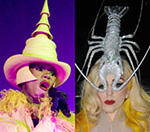 Grace Jones has revealed that she turned down an invitation to work with Lady Gaga because she believes the singer isn't original. Jones, 61, made the admission when asked in an interview with the Guardian whether Lady Gaga had ever asked to collaborate with her.
Read more >>

April 19, 2010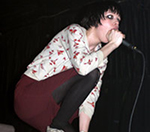 Crystal Castles have been forced to postpone their gig in London tomorrow (April 20) due to the problems caused by the volcanic eruption in Iceland. Air travel has been disrupted since last Thursday as a result of the ash cloud triggered by the volcano, which is blanketing much of Europe.
Read more >>

April 19, 2010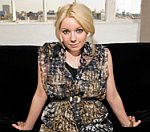 Little Boots has been added to the line-up for this summer's Isle of Wight festival. The singer will perform on the acoustic stage at the festival, which runs from June 11-13.
Read more >>

April 19, 2010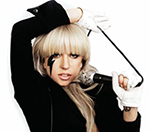 Lady Gaga has announced details of two gigs in the UK and Ireland this autumn. The US singer will play The O2 in Dublin on October 26 and Belfast's The Odyssey on November 1.
Read more >>

April 19, 2010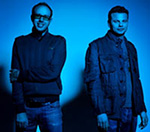 The Chemical Brothers have defied the European flying ban caused by the Icelandic Volcano Ash thanks to a private airline company. Charter airline Hangar8, which charges up to £3,000 an hour for use of its ten-seat jets, claims that the danger of flying has been "blown out of all proportion."
Read more >>

April 19, 2010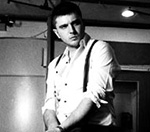 Fresh from scoring the UK number one album with 'The Defamation Of Strickland Banks' yesterday, Plan B has announced a lengthy UK tour for this autumn. The rapper turned soul singer – real name Ben Drew - will play 14 dates across the length and breadth of the country in what has already been an extremely successful 2010.
Read more >>

April 19, 2010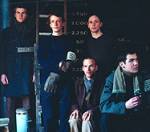 The line-up for this year's Sing Ye from the Hillsides festival, curated by British Sea Power, has been announced. The event, which takes place at the Tan Hill pub in Reeth from April 31 – May 2, will feature Metronomy and I Like Trains.
Read more >>

April 19, 2010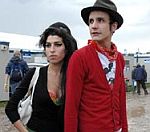 Amy Winehouse has been pictured holding hands with her ex-husband Blake Fielder-Civil, sparking reports that they have reunited. The pair were spotted together outside the Jazz After Dark club in London on Sunday.
Read more >>

April 19, 2010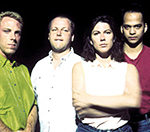 Pixies will play two intimate gigs in London this summer, it's been announced. The band are set to perform at The Troxy venue on June 3 and 4.
Read more >>

April 19, 2010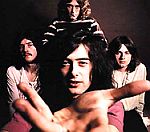 Led Zeppelin's seminal 1971 classic 'Stairway To Heaven' has been named as the UK's favourite rock anthem. The prog-rock epic is one of three Led Zep songs to make it into the top ten in a listeners' poll conducted by radio station Absolute Classic Rock.
Read more >>

April 19, 2010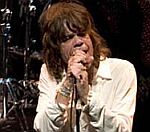 New York Dolls have confirmed they will dedicate a song to their former manager, the late Malcolm McLaren, at their gig at London's KOKO tonight (April 19). Despite the Icelandic volcano ash halting many UK gigs featuring international acts, the band's KOKO gig will go ahead tonight where they will dedicate 'Jet Boy' to McLaren.
Read more >>

April 19, 2010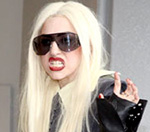 Grace Jones' (least) favourite singer, Lady Gaga, will perform live on American Idol next month. The singer – real name Stefani Germanotta – confirmed the news via Twitter, writing: "See you on American Idol. MAY 5th, Little Monsters."
Read more >>

April 19, 2010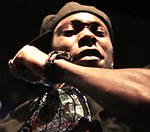 Dizzee Rascal has teamed up with X Factor reject and former Popstars: The Rivals winner Daniel Pearce on his new single. Pearce tried to revive his career on The X Factor last year after his boyband One True Voice dismally flopped in 2002, however, Simon Cowell mercilessly kicked him off at the 'judge's house' stage.
Read more >>

April 19, 2010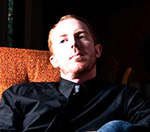 You Say Party! We Say Die! drummer Devon Clifford has died. He was 30. Clifford collapsed during the band's performance at the Rickshaw Theatre in Vancouver on Friday (April 16).
Read more >>

April 19, 2010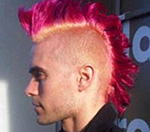 30 Seconds To Mars singer Jared Leto says his recently bleached pink Mohawk "embrace(s) the spirit of recklessness and freedom." The Hollywood actor unveiled the luminous haircut on Twitter earlier last week and now insists that getting such an awful is one of the perks of being in a band.
Read more >>

April 19, 2010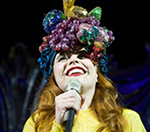 Paloma Faith has announced details of a UK tour, which gets underway in Newcastle on October 30. The eight-date jaunt also includes dates in Manchester (October 31), Edinburgh (November 2) and Portsmouth (7).
Read more >>