April 21, 2010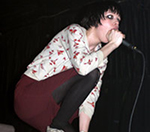 Crystal Castles have brought forward the release of their second album after it leaked online. The self-titled effort had been due out on June 7, but it will now be released digital on Friday (April 23).
Read more >>

April 21, 2010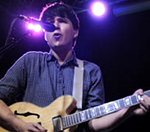 Vampire Weekend will open this year's Eden Sessions at the Eden Project in Cornwall. The US group, who also played the event two years ago, will be joined by Broken Bells at the gig on June 24.
Read more >>

April 21, 2010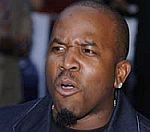 Outkast rapper Big Boi has announced plans to release his new solo album this summer. 'Sir Lucious Left Foot: The Son of Chico Dusty' will be available from July 6.
Read more >>

April 21, 2010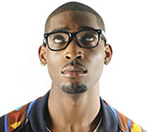 The Twang, Tinie Tempah and The King Blues are amongst the latest additions to Guilfest 2010. Brummie boys The Twang will headline the second stage on the Sunday, while Tinie Tempah will head the Funk End Dance Tent on the Saturday night.
Read more >>

April 21, 2010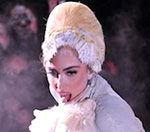 Lady Gaga thrilled fans as performed a secret club gig in Japan last night (April 20). The singer appeared at Tabloid nightclub to promote a new campaign that supports those around the world who are affected by HIV/AIDS.
Read more >>

April 21, 2010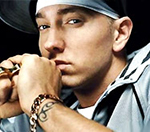 A new track featuring Eminem and Paramore singer Hayley Williams has appeared online. The song, entitled 'Airplanes (Patt II)', is one of a number of collaborations on Atlanta rapper B.O.B's new album, 'The Adventures Of Bobby Ray'.
Read more >>

April 21, 2010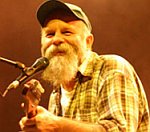 Seasick Steve, Steve Mason, Roots Manuva and Caribou are amongst the impressive new additions to the Summer Sundae bill. Also joining the line-up are Skepta, Gaggle, Slow Club, Stornoway, Fools Gold, Summer Camp, The Besnard Lakes, Harper Simon, Kid Adrift, The Crookes, Ellen & The Escapades, Matthew P, Kirsty Almeida and These Furrows.
Read more >>

April 21, 2010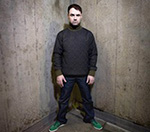 Steve Mason has paid tribute to Gang Starr rapper Guru, who has died. Guru passed away on Monday (April 19) following a year-long battle with cancer. He was 43.
Read more >>

April 21, 2010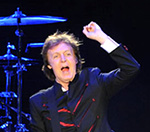 Sir Paul McCartney is to transfer his solo back catalogue from EMI to the independent label Concord Music Group, it's been reported. The deal, which comes amid financial uncertainty at EMI, consists of about two-dozen albums, including Sir Paul's output with Wings.
Read more >>

April 21, 2010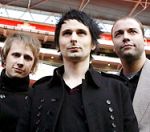 Fresh from their triumphant headline slot at Coachella on Saturday, Muse have announced details of the second leg of their North American Resistance tour. Matthew, Chris and Dom will play 14 arena dates in September, October and November capping off a successful 2010 for them Stateside.
Read more >>

April 21, 2010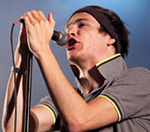 Hadouken! have recorded a pro-Labour party song for the BBC's Newsnight programme. The news show is currently searching for three 'anthems' ahead of next month's General Election.
Read more >>

April 21, 2010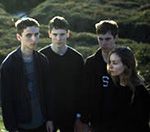 These New Puritans and Chief are among the new additions to the line-up for this year's Lounge on the Farm festival. The event, which takes place in Canterbury from July 9-11, will also feature Erland & The Carnival, Beardyman and Ashley Beedle.
Read more >>

April 21, 2010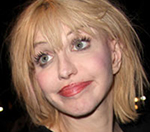 Courtney Love has said she is "sick" of being asked about her widow and Nirvana frontman Kurt Cobain. Love, who married Cobain in 1992, said it was unfair to expect her to be able to answer questions about the late singer.
Read more >>

April 21, 2010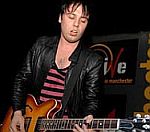 The Cribs and Lissy Trullie are among the acts set to take part in record label Wichita Recordings 10th anniversary celebrations. The label is holding a four-night residency at The Garage in London from July 12-15.
Read more >>

April 21, 2010

Hot Hot Heat have announced details about their new album, 'Future Breeds'. The band's fifth record, due to be released on July 7, was produced and engineered by frontman Steve Bays in their own studio.
Read more >>

April 21, 2010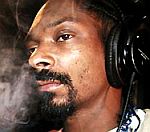 Snoop Dogg has revealed that he plans to teach David Beckham how to rap. The hip-hop star said he wanted to help the footballer to pay him back for showing his children how to play soccer.
Read more >>

April 21, 2010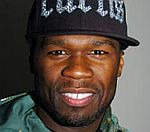 50 Cent has announced details of a huge US tour, which gets underway in Cleveland on May 28. The 19-date jaunt will also call at venues in Los Angeles (June 4), Dallas (11) and Atlanta (17).
Read more >>

April 21, 2010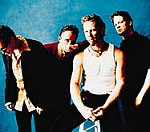 Metallica endured a 28-hour non-stop journey from Norway to Latvia in order to continue their European tour after planes were grounded. The group were forced to travel by bus to the capital of Riga when airspace was shut due to the volcanic eruption in Iceland.
Read more >>

April 21, 2010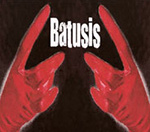 New York Dolls/Dead Boys punk supergroup Batusis have been forced to postpone their UK tour due to the Icelandic volcano ash. Despite the skies in Britain currently being open for flights, a series of cancellations have meant that two members – drummer Lez Warner (The Cult) and bassist Sean Koos (Joan Jett & The Blackhearts) - have been unable to travel.
Read more >>

April 21, 2010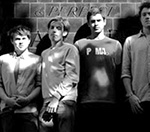 Bombay Bicycle Club and These New Puritans have been added to the line-up for this summer's Lovebox festival in London. The event will also feature performances from Toro Y Moi, Midnight Juggernauts and Fenech Soler.
Read more >>

April 21, 2010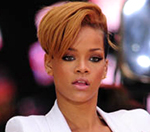 Rihanna was taken to hospital following a concert in Switzerland on Monday night (April 19), it's been reported. The singer was apparently taken to a private clinic in Zuric just after midnight, where she was treated for an undisclosed condition.
Read more >>

April 21, 2010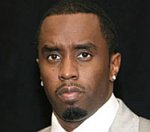 Stars from the hip-hop world and beyond have been paying their respects to Gang Starr MC Guru who died on Monday, aged 43, following a year-long battle with cancer. Rap megastar P Diddy paid tribute to Guru on Twitter, writing: "RIP Guru! Hip-Hop lost an icon today-but u'll always be w/ us b/c Legends live on 4ever."
Read more >>

April 21, 2010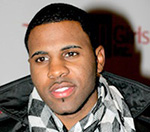 Jason Derülo has announced details of his first ever UK gigs, set to take place this summer. The Florida rapper will play at London's Shepherd's Bush Empire on August 19 and the Academy in Manchester on August 23.
Read more >>

April 21, 2010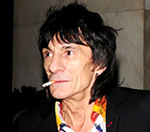 Rolling Stones guitarist Ronnie Wood has said he taught Slash how to play the instrument. Wood made the revealed during his new radio show on Absolute Classic Rock.
Read more >>