April 14, 2010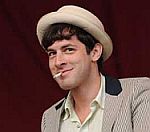 Mark Ronson has confirmed there will be new Amy Winehouse material coming "quite soon." The producer is currently in the studio with Winehouse working on the follow-up to the multi-million selling, multi award winning 'Back To Black'. No pressure, then.
Read more >>

April 14, 2010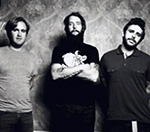 Band of Horses have unveiled a new taster for their upcoming album 'Infinite Arms'. Following their triumphant show at KOKO on Monday night, the Seattle collective are streaming album track 'Laredo' online today.
Read more >>

April 14, 2010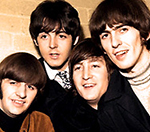 We can all breathe a sign of relief because, after more than 40 years, the Vatican has finally decided to forgive The Beatles over John Lennon's infamous "bigger than Jesus" claims. At a time when the Catholic church surely has more pressing issues to deal with, the official newspaper of the Vatican L'Osservatore Romano has published a front page spread praising The Fab Four.
Read more >>

April 14, 2010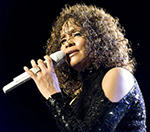 Whitney Houston was booed by audience members as she performed in the UK for the first time in 11 years last night (April 13). Fans were left disappointed by lengthy costume changes during the two-hour show at Birmingham's LG Arena.
Read more >>

April 14, 2010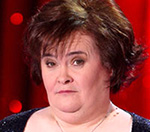 Susan Boyle says she'd love to record a duet with Lady Gaga. Praising Gaga's style, Boyle – known as SuBo to her fans – said she'd even like to wear a 'telephone hat' while performing together.
Read more >>

April 14, 2010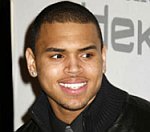 Chris Brown has announced details of a UK tour, which gets under way in Glasgow on June 9. The US R&B singer will also perform in Birmingham (June 10) and Manchester (11).
Read more >>

April 14, 2010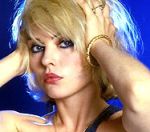 Blondie will play a series of UK gigs this summer in between their festival appearances, it's been announced. The group will embark on a three-date jaunt in Newcastle on June 15, followed by shows in Sheffield (17) and Bournemouth (19).
Read more >>

April 14, 2010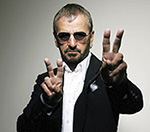 Ringo Starr has snubbed the Vatican's bizarre endorsement of The Beatles this week. As reported earlier, the official newspaper of The Vatican, L'Osservatore Romano, has tried to heal the rift with The Beatles 44 years after John Lennon infamously said the band were "bigger than Jesus."
Read more >>

April 14, 2010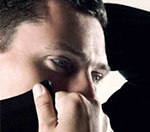 DJ Tiesto is set to headline London's Victoria Park for the second summer in a row this July. The gig, on July 30, will feature support from Pendulum and an additional Mixmag arena.
Read more >>

April 14, 2010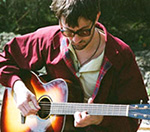 Blur's Graham Coxon says that one of his highlights of the band's reformation last year was them sitting naked together in their dressing room eating Alex James' cheese. The incident in question happened after Blur's intimate performance at London's Goldsmiths University - the very place where they formed the band.
Read more >>

April 14, 2010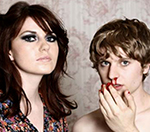 Blood Red Shoes have announced details of two UK shows this autumn. The duo - Steven Ansell and Laura-Mary Carter - will play Manchester's Club Academy on October 6 and the Electric Ballroom in London on October 7.
Read more >>

April 14, 2010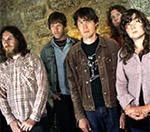 Canadian psych-rockers Black Mountain have announced an ultra-intimate one-off London show this summer. The Vancouver fivesome will play The Lexington in Kings Cross on July 13th following their previously announced appearance it T in the Park in Balado, Kinross.
Read more >>

April 14, 2010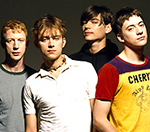 The forthcoming new song from Blur is an "absolutely wonderful summer tune", according to their record label's president. The as-yet-untitled track, which marks the band's first new material in eight years, is released on April 17 as part of Record Store Day.
Read more >>

April 14, 2010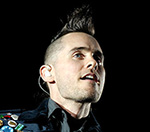 30 Seconds To Mars' pink haired singer Jared Leto says the band never want to quit. The Hollywood star explained that the European leg of the Into The Wild world tour has rejuvenated the band and they feel as though they are at a "new beginning".
Read more >>

April 14, 2010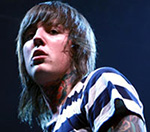 Sheffield metalcore types Bring Me The Horizon have announced details of a relatively intimate autumn 2010 UK tour. The band will play ten dates across Britain in September and October with support from Cancer Bats and Tek One.
Read more >>

April 14, 2010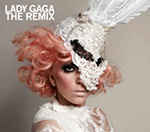 Lady Gaga has unveiled the artwork and track-listing to her upcoming imaginatively titled remix album 'The Remix'. The 17-track record features songs from both 'The Fame' and 'The Fame Monster' albums and includes remixes from an array of acts including Passion Pit, The Pet Shop Boys, Stuart Price and Monarchy.
Read more >>

April 14, 2010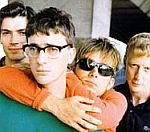 Blur's first single in seven years is entitled 'Fool's Day'. Limited to 1000 copies, the new song will be released on one-sided 7-inch vinyl single on April 17th, 2010 through Parlophone Records.
Read more >>

April 14, 2010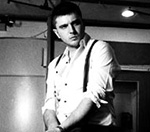 Plan B looks set to top the UK album chart with his new album, 'The Defamation Of Strictland Banks', midweek figures show. The rapper-turned-singer's second LP is outselling rivals Scouting For Girls's 'Everybody Wants To Be On TV' and 'Congratulations' by MGMT.
Read more >>