April 22, 2010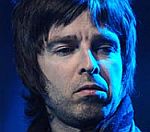 The man who attacked Noel Gallagher on stage in Canada, leaving him with three broken ribs, has been sentenced to 12 months house arrest. Danny Sullivan, 48, assaulted Gallagher as Oasis performed at the V Festival in Toronto in September 2008.
Read more >>

April 22, 2010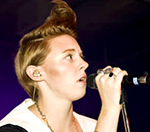 La Roux have been forced to postpone the opening two dates on their UK tour due to the disruption caused by the Iceland volcano. The sold-out dates, at Southampton Guildhall on April 25 and the Hexagon in Reading on April 26, have both been rescheduled.
Read more >>

April 22, 2010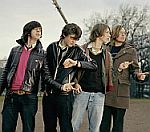 Mystery Jets have announced that their third album will be called 'Serotonin'. The LP, due to be released on July 5, was produced by Chris Thomas and features songs written by frontman Blaine Harrison's father, Henry.
Read more >>

April 22, 2010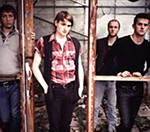 Wild Beasts and The Drums are among the latest additions to this summer's Oxegen festival line-up. Gabriella Cilmi, Delphic and Chipmunk will also perform at the event, which runs from July 9-11 at Punchestown racecourse in Naas.
Read more >>

April 22, 2010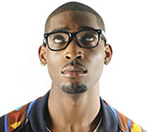 Tinie Tempah, The Joy Formidable and Alex Metric are among the final acts confirmed for next month's Great Escape festival in Brighton. Cornershop, Rolo Tomassi, Pulled Apart By Horses and The Invisible have also joined the bill.
Read more >>

April 22, 2010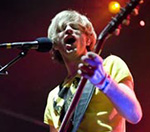 Delays have announced details of a new album and UK tour. The group will release 'Star Tiger, Star Ariel on June 21. It will be preceded by the single 'Unsung' on June 14.
Read more >>

April 22, 2010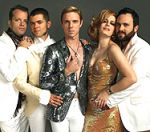 Scissors Sisters will open this summer's iTunes festival in London, it's been announced. The free event will feature a total of 62 bands over 31 nights at the Roundhouse in Camden.
Read more >>

April 22, 2010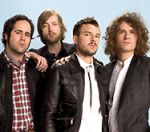 The Killers have collected a prize for their impact on American music at the Pop Music Awards in Los Angeles. The band were honoured with the Vanguard Award by the American Society of Composers, Authors and Publishers.
Read more >>

April 22, 2010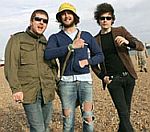 The Fratellis have posted emotional messages on their website forum hinting they have split up. Singer Jon Fratelli – real name John Lawler - wrote on thefratellis.com: "We have no plans to work together right now", he said.
Read more >>

April 22, 2010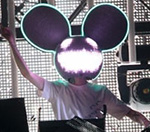 Deadmau5's upcoming UK tour will surpass the visual spectacle of Daft Punk live shows, his label claims. The dance artist – real name Joel Zimmerman – showcased a new LED mask at Coachella Festival in California last weekend and will bring it to the UK next week.
Read more >>

April 22, 2010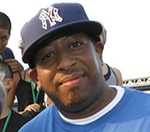 Gang Starr's DJ Premier has refused to comment on a letter apparently written by his partner Guru from his deathbed. Guru, who along with the DJ helped shape hip-hop in the late 1980s, died on Monday following a battle with cancer.
Read more >>

April 22, 2010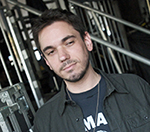 DJ AM will make a posthumous appearance in Iron Man 2, it has emerged. The DJ, real name Adam Goldstein, plays himself during a club scene involving Robert Downey Jr.
Read more >>

April 22, 2010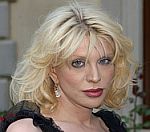 Courtney Love has no plans to change her name, her spokesperson has said. In a recent interview with the NME, Love was quoted a saying that she planned to revert back to her birthname - Courtney Michelle - because she no longer liked her stage alias.
Read more >>

April 22, 2010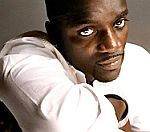 Lady Gaga's manager has revealed that the singer is continuing to write while performing on her Monster Ball world tour. Akon said the star had created some "crazy" tracks for the follow-up to her multi-million selling album, 'The Fame Monster'.
Read more >>