October 23, 2008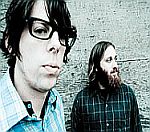 The Black Keys are off to Los Angeles to work with rock legend and guitarist Billy F. Gibbons for possible tracks on ZZ Top's upcoming album. ZZ Top is planning to record their new album with producer Rick Rubin, who is looking to get back to the band's legendary blues rock sound.
Read more >>

October 23, 2008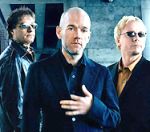 R.E.M are to re-release their debut album to coincide with its 25th anniversary. The reissue of 'Murmur' will include a remastered version of the original LP, as well as a bonus disc of live recordings made at Larry's Hideaway in Toronto.
Read more >>

October 23, 2008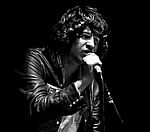 The Kooks' frontman Luke Pritchard has said he's in talks to star in a new American horror movie. The film, which is being directed by an unnamed female director, is described as "really cheesy" with "a bit of Paris Texas thrown in".
Read more >>

October 23, 2008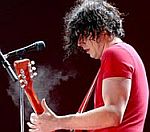 Jack White has been forced to withdraw from next month's MTV Europe Music awards because of injury, it's been reported. The White Stripes frontman had been due to debut his James Bond Theme 'Another Way To Die' alongside Alicia Keys at the ceremony in Liverpool.
Read more >>

October 23, 2008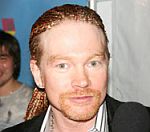 Guns N' Roses eagerly awaited new album, 'Chinese Democracy', will be available in three formats, it's been announced. Fans will be able to purchase the record on a 14-track CD, digital download and vinyl from November 23rd via Best Buy stores in America.
Read more >>

October 23, 2008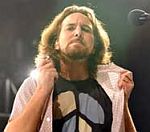 Peal Jam frontman Eddie Vedder has revealed that he is currently on a crash detox diet. Vedder told Interview magazine that he wanted to lose weight followig the band's recent US tour.
Read more >>

October 23, 2008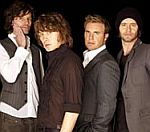 Take That will perform at the MTV Europe Music Awards in Liverpool this November, it's been confirmed. The boy band, who played live at the first edition of the awards ceremony 14 years ago in Berlin, join The Killers and Beyonce.
Read more >>

October 23, 2008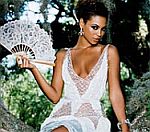 US R&B star Beyonce has said she would like to be known as Sasha Fierce for her new album, 'I Am...Sasha Fierce'. The album, which is due to be released on November 18th, is the singer's follow-up to 2006's 'B'Day'.
Read more >>

October 23, 2008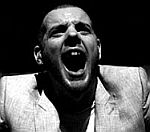 The Streets will be backed by a choir that looks like they've come from a "chav wedding" at the BBC Electric Proms later, it's been reported. Frontman Mike Skinner has apparently requested that the choir wears scruffy suits and untucked shirts with sports trainers.
Read more >>

October 23, 2008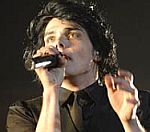 My Chemical Romance frontman Gerard Way is in talks to turn his comic book series The Umbrella Academy into a movie. The singer, who plans on scoring the film, has already spoken to screenwriters and directors about adapting the popular series – although none have officially been assigned to the project.
Read more >>

October 23, 2008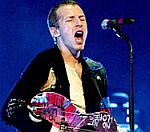 Coldplay frontman Chris Martin supports Michael Jackson's favourite football team, Exeter City, guitarist Johnny Buckland has revealed. In an interview with Tottenham Hotspur's official club magazine, Buckland suggested he would give up Coldplay to play for the team, which he has supported since his childhood.
Read more >>

October 23, 2008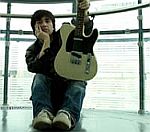 Former Smiths' guitarist Johnny Marr is to host a workshop next month at Salford University. The guitarist, for will act as the visiting professor of music, will talk to students about "innovators" and "mavericks" at Maxwell Hall.
Read more >>

October 23, 2008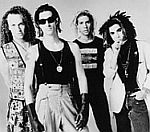 Jane's Addiction is set to play their first public reunion show in 17 years tonight (October 23) in Los Angeles. Announcing the news on both Dave Navarro and Eric Avery's blogs on Tuesday, the $5 tickets have already sold out for the performance tonight at the 390-capacity La Cita Bar.
Read more >>

October 23, 2008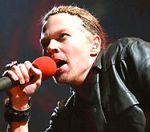 Every American citizen is entitled to a free can of Dr Pepper after Guns N' Roses announced plans to release their new album 'Chinese Democracy' next month. Earlier this year, the drinks company promised to give everyone a free drink if the band released their long awaited album before the end of 2008.
Read more >>

October 23, 2008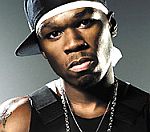 US rapper 50 Cent has settled a long running dispute with his former girlfriend over the custody of their child. The rapper, whose real name is Curtis Jackson, will see 11-year-old Marquise one weekend per month, as well as one month in the summer holiday.
Read more >>