October 24, 2008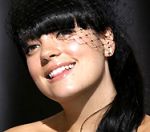 Lily Allen has unveiled a new track from her upcoming album 'It's Not Me It's You' that is due out on February 9, 2009. Alerting fans via a blog on her MySpace page, the track is entitled 'Everyone's At It' and is rumored to be the singer's first single on her upcoming release.
Read more >>

October 24, 2008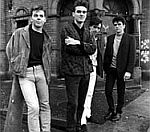 The Smiths' original members are "closer than ever" than to reuniting, according to reports. The group, who formed in 1982, are understood to be in talks to headline next April's Coachella Festival in California.
Read more >>

October 24, 2008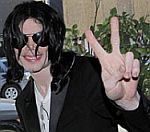 Michael Jackson bought a Pan Am aluminium cast model aeroplane during a rare public outing yesterday (October 23rd). Jackson was spotted at Off The Wall, an antiques store in West Hollywood which is named after his 1979 album.
Read more >>

October 24, 2008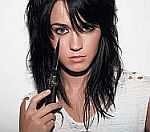 Katy Perry has denied that a picture of her holding a knife is related to the UK's current violent crime problems. The 23-year-old American singer was widely condemned earlier this week when the picture, taken by fashion photographer Terry Richardson, emerged on the internet.
Read more >>

October 24, 2008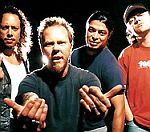 Kings of Leon, The Verve, Muse, Rage Against The Machine and Metallica have been shortlisted for Best Headline act at the UK Festival Awards. The Verve and Kings of Leon have both been nominated for their Glastonbury sets, Rage Against The Machine and Metallica for their Reading performances and Muse for their set at the V Festival.
Read more >>

October 24, 2008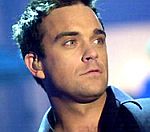 Robbie Williams is suffering recurring dreams about the comedy duo Little and Large, according to reports. Williams has enlisted the help of Syd Little, one half of the duo, to help solve the problem.
Read more >>

October 24, 2008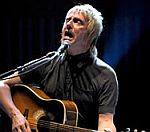 Paul Weller has accused Ordinary Boys singer Samuel Preston of being a "total about-face" following his appearance on Celebrity Big Bother. Weller championed the band during their early career but has now admitted that the singer's actions have left him unsure about their ambition.
Read more >>

October 24, 2008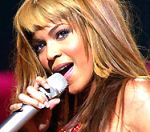 Beyonce Knowles will make a special guest appearance on the BBC show Strictly Come Dancing next month. The singer, who releases her new album, 'I Am...Sasha Fierce', on November 18th, chose the programme over its Saturday night ITV rival The X Factor.
Read more >>

October 24, 2008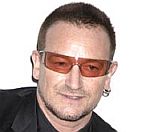 U2 frontman Bono will begin writing for the New York Times in 2009, it's been announced. The singer will write between six and ten pieces which are expected to centre on his charitable efforts in Africa.
Read more >>

October 24, 2008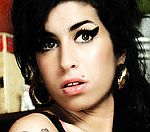 Amy Winehouse appears to have spoken about her recent personal troubles to a French journalist via her door telecom. The interview, captured on video, is believed to have taken place outside the singer's North London home earlier this week.
Read more >>

October 24, 2008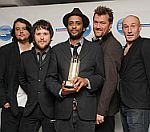 Elbow wowed crowds in their hometown of Manchester last night (October 23rd) with the first of two shows in the city. The Mercury Prize winners played for nearly two hours at the Apollo.
Read more >>

October 24, 2008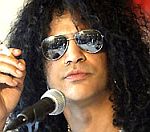 Former Guns N' Roses guitarist Slash has praised the band's new single 'Chinese Democracy', which was premiered this week. The guitarist was asked to give his opinion of the song during an appearance on Boston radio station WBCN 104.1 FM.
Read more >>

October 24, 2008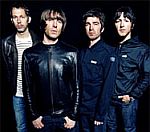 Oasis' 2009 UK stadium dates have become one of the fastest selling tours in history. The band sold 500,000 tickets in just five hours for concerts in London, Manchester, Dublin, Sunderland, Cardiff and Edinburgh.
Read more >>