October 1, 2008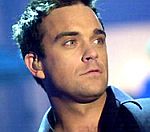 Robbie Williams could be in the process of writing an album about aliens, according a UFO expert. The former Take That star, who is a huge fan of the phenomenon, recently spent time at Trout Lake in Washington, which is considered America's top Alien hotspot.
Read more >>

October 1, 2008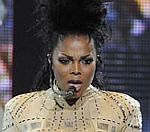 Janet Jackson was released from hospital in Montreal on Monday (September 29th) after two hours of treatment. The singer was admitted to Royal Victoria Hospital after she became "suddenly ill" during a sound check. She had been due to play a concert in the city.
Read more >>

October 1, 2008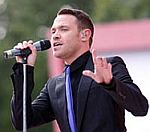 Will Young has said he plans to release a new double album which includes songs written alongside the dance duo Groove Armada. The as-yet-untitled album will feature on disc of chill out songs and another of more upbeat house tracks.
Read more >>

October 1, 2008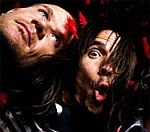 Red Hot Chili Peppers have re-iterated their plan to take two years away from the music industry. Earlier this year, frontman Anthony Keidis revealed that the band had decided to take time off following extensive touring of their last record, 'Stadium Arcadium'.
Read more >>

October 1, 2008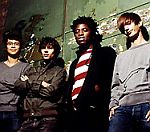 Bloc Party returned to the stage in London last night and included an extremely rare performance of cult fan favourite 'Skeleton' in their set. Following their encore, the four-piece came back on stage for a second time and singer Kele Okereke hurled his microphone into the crowd, proclaiming that whatever song was shouted out first would be played.
Read more >>

October 1, 2008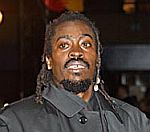 Beenie Man has been cleared of tax evasion charges by a judge in Jamaica. Authorities had said the Grammy award winning reggae singer owed $1million in overdue taxes.
Read more >>

October 1, 2008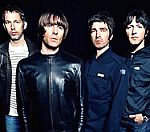 Oasis look set to lose out in the race to number one in the singles chart to Pink this week. The American singer's new song, 'So What', looks set to jump from number 38 to number 1 in the singles countdown, while Oasis are likely to take second place.
Read more >>

October 1, 2008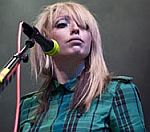 The Ting Tings and Hot Chip both lead the nominations for the inaugural UK Video Music Awards with three nods each. The Tings Tings have been nominated for Best Pop Video, People's Choice Award and Best Editing In A Video for 'Shut Up and Let Me Go'.
Read more >>

October 1, 2008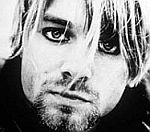 A German artist has said she will smoke the ashes of Nirvana frontman Kurt Cobain as part of a new art exhibition. Natascha Stellmach claims to have "acquired" Cobain's remains, which were reported to have been stolen in May from the home of his widow Courtney Love, but wouldn't say where from.
Read more >>

October 1, 2008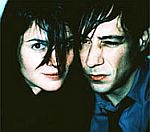 The Kills' tour bus, containing all of their equipment, has gone missing during their US tour. The duo, who are supporing the Raconteurs, had been due to meet the bus in Texas on Sunday but their driver and the vehicle failed to turn up.
Read more >>

October 1, 2008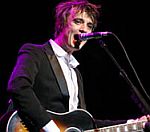 Babyshambles' frontman Pete Doherty has published a new song, entitled 'Gracewasteland/s', online. The track, believed to be a new solo song, features Doherty performing both guitar and harmonica parts.
Read more >>

October 1, 2008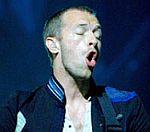 Coldplay frontman Chris Martin has said he has "nothing but respect" for the Canadian rock band Nickelback. Despite a huge global following, the band, fronted by Chad Kroeger, have struggled to consistenly establish themselves with critics.
Read more >>

October 1, 2008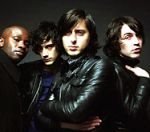 Dirty Pretty Things have split up after just two albums together, it's been announced. The band, fronted by former Libertines star Carl Barat, said it was "with some sadness" that they had to announce "the farewell of Dirty Pretty Things".
Read more >>

October 1, 2008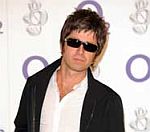 Oasis' Noel Gallagher says he wasn't aware the band were streaming their new album via MySpace ahead of its release. 'Dig Out Your Soul' was made available as a stream for fans from 12pm today but won't be available to buy until October 6th.
Read more >>

October 1, 2008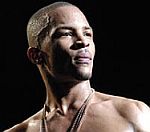 US rappers T.I. And Jay-Z performed their collaboration 'Swagger Like Us' live in New York for the first time last night (September 30th). The song, which appears on T.I.'s new album, 'Paper Trail', was rapturously received by fans at the Highline Ballroom.
Read more >>