October 7, 2008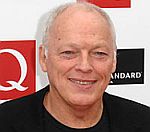 Pink Floyd's David Gilmour has said Glastonbury organisers denied his late band mate Rick Wright one of his final wishes to perform at the festival. Wright, who died last month following a battle with cancer, and the rest of the band had hoped to perform at the event last June.
Read more >>

October 7, 2008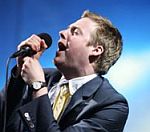 Kaiser Chiefs frontman Ricky Wilson has intensified their feud with Oasis, joking about the Manchester band's record sales. In August, Oasis' Noel Gallagher compared the Kaiser Chiefs to the Monkees, which prompted Wilson to remark about the timing of Gallagher's comments – just before the release of Oasis' new album.
Read more >>

October 7, 2008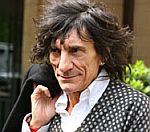 Rolling Stones guitarist Ronnie Wood is spending £10,000 a week on antiques and the Russian waitress who claims to be his girlfriend, reports claim. Wood's wife, Jo, is said to be fearful that the guitarist is spending heavily in order to spite her after he was linked to 20-year-old Ekaterina Ivanova.
Read more >>

October 7, 2008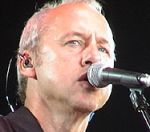 Dire Straits bassist John Illsley has revealed that bandmate Mark Knopfler is the only thing preventing the band from reforming. Illsley told the BBC the pair had discussed the idea "from time to time" but that Knopfler was more interested in his solo career.
Read more >>

October 7, 2008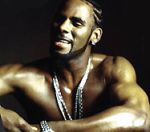 R Kelly has been awarded $3.4million from his former concert promoter, Leonard Rowe, who failed to pay the R&B star's performance fees. An arbitrator granted the award last month after R Kelly said he had not received full payments from shows in 2007 and 2008.
Read more >>

October 7, 2008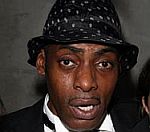 US rapper Coolio is to release a cookbook inspired by his recent culinary webisodes on YouTube. Cookin' With Coolio features a wide range of recipes, including Fork Steak and Heavenly Ghettalian Garlic Bread, which have featured on his popular online cooking show.
Read more >>

October 7, 2008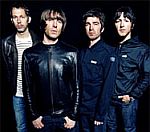 Oasis' Noel Gallagher has revealed that the band have dropped 'Live Forever' from the setlist for their UK tour, which begins tonight in Liverpool. The guitarist said he understood there would be a "massive backlash" at the decision to drop the song, which was the third single from their debut album 'Definitely Maybe'.
Read more >>

October 7, 2008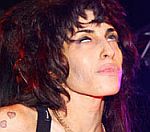 Amy Winehouse's friends are said to have put the singer on suicide watch after she allegedly threatened to kill herself with a knife. Winehouse is said to have made the claim after her husband, Blake Fielder-Civil, was refused an early release from prison.
Read more >>

October 7, 2008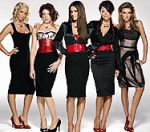 Girls Aloud have responded after Coldplay frontman Chris Martin revealed that he had been trying to write the girl group a song. In April, Martin was quoted as saying he was "obsessed" with Girls Aloud, adding: "I've been trying to write them a song and I can't come up with anything good enough."
Read more >>

October 7, 2008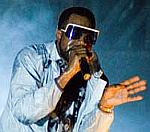 US rapper Kanye West told a crowd in Los Angeles on Friday (October 4th) that his new album would be released on November 25th. West made the announcement during a surprise appearance alongside fellow rapper T.I. At the Key Club.
Read more >>

October 7, 2008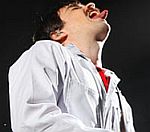 Weezer successfully smashed a number of bizarre world records when they shot the video for their new single 'Troublemaker' recently. The band, who were joined by fans, played the largest game of dodgeball ever – with two teams of 50 – and had the largest custard pie fight with 120 participants.
Read more >>

October 7, 2008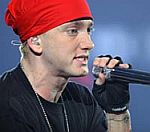 The International Staff band of The Salvation Army are the latest act to sign to Universal Records, home to artists such as Amy Winehouse and Eminem. The group, described by the label as "the world's ultimate buskers", will release their debut album, entitled 'Together', in November.
Read more >>

October 7, 2008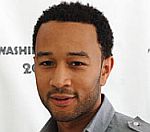 John Legend has announced a North American tour in support of his upcoming release 'Evolver'. The first leg of the tour will kick off on November 19 in Minneapolis, Minnesota and wrap up December 13 in Durham, North Carolina. The second leg will be kicking off on January 12, 2009 and run through February 9 with dates yet to be announced.
Read more >>