October 16, 2008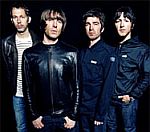 Oasis have had a successful first week on the U.S. Billboard charts with their latest release, 'Dig Out Your Soul'. Hitting #5 on the charts, their first time in the top 5 since 1997's 'Be Here Now', the album racked up total sales of 53,000 copies.
Read more >>

October 16, 2008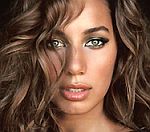 Leona Lewis and Estelle were both double winners at the Mobo Awards in London last night (October 15th). Lewis, a former winner of the reality TV show The X Factor, won Best Video and Best Album for her debut 'Spirit'.
Read more >>

October 16, 2008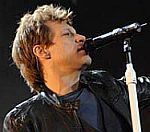 Bon Jovi have become the latest band to criticise the Republican party for using songs without permission during the presidential race. Frontman Bon Jovi said he was surprised to hear 'Who Says You Can't Go Home' used at a rally held by Republican vice-presidential candidate Sarah Palin.
Read more >>

October 16, 2008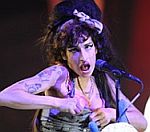 Amy Winehouse has reportedly been filmed on video saying she blames Satan for her problem with drugs. In the video, published by the Sun newspaper, Winehouse can be seen playing on a guitar in a recording studio in West London.
Read more >>

October 16, 2008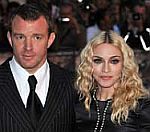 Guy Ritchie has apparently branded his seven-and-a-half year marriage to Madonna a "circus". The film director, who confirmed his divorce from the singer yesterday, also said the couple were unable to lead a normal marriage.
Read more >>

October 16, 2008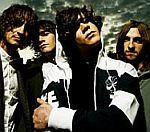 The View have described Kings of Leon's new album, 'Only By the Night', as "shit". The band's drummer Stephen Morrison told Gigwise that he thought Kings of Leon's music had suffered since frontman Caleb Followill had a haircut.
Read more >>

October 16, 2008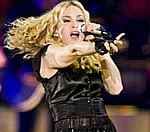 Madonna dedicated a song to the "emotionally retarded" in Boston last night (October 15th), just hours after she confirmed her divorce from husband Guy Ritchie. The singer gave no explicit mention to her marriage as she rattled through songs on the latest leg of her Sticky & Sweet world tour.
Read more >>

October 16, 2008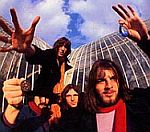 Those with a few pennies to spare despite the financial crisis gathered in Kensington last night for the launch of a charity auction of a unique white fender guitar. The instrument is signed by all the members of Pink Floyd and illustrated by 'The Wall' cartoonist Graham Scarfe.
Read more >>

October 16, 2008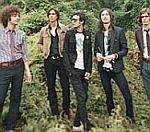 The Strokes will return to the studio to record their fourth album in February 2009, bassist Nikolai Fraiture has revealed. Fraiture, who launched his own solo project in London last night (October 15th), blamed the band's other commitments for the delay in recording a follow-up to 2006's 'First Impressions of Earth'.
Read more >>

October 16, 2008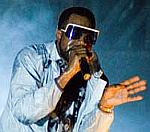 US rapper Kanye West has revealed that he will release another new album next June, in addition to '808s & Heartbreak', which is out next month. The rapper unveiled his plans during a media listening party for '808s & Heartbreak' in Los Angeles on Tuesday (October 14th).
Read more >>

October 16, 2008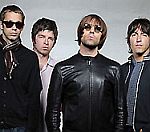 Oasis have announced details of a massive UK stadium tour, which includes two nights at London's Wembley Stadium. The tour will begin at Manchester's Heaton Park on June 6th and 7th, and includes dates in Sunderland and Cardiff.
Read more >>

October 16, 2008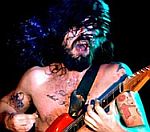 Iceland Airwaves kicked off in style last night (October 15) with a riotous set from Biffy Clyro. The Scottish rockers delivered a blistering one hour plus set at one of the largest music venues in Reykjavik, NASA, to a full room.
Read more >>

October 16, 2008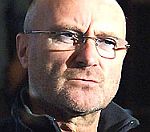 Former Genesis drummer Phil Collins has urged retailer Selfridges to stop selling foie gras. In a letter to the company's chairman, Galen Weston, Collins said Selfridges' reputation would be further "dragged into the mud" if they continued to sell the item.
Read more >>

October 16, 2008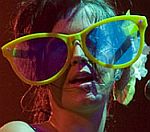 Katy Perry has revealed the female celebrities she'd most like to kiss, a question sparked by her hit single 'I Kissed A Girl'. Speaking with Now Magazine, Perry says, "Have I ever kissed a girl? Of course I have. I can't sing a song and not have done it. That'd be complete hypocrisy."
Read more >>