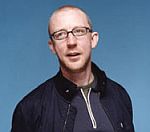 Blur
drummer Dave Rowntree has accused David Cameron of being a phony
Smiths
fans.
The Conservative leader has previously spoken of his admiration for the Manchester band, saying he enjoyed their "gloomy music".
In 2008, he also unsuccessfully attempted to re-create an iconic picture of the group outside Salford Lads' Club.
But Rowntree, who is standing as a Labour candidate in the Cities of London and Westminster, said Cameron's admiration wasn't genuine.
"He's a Smiths tourist," the drummer told The Guardian.
"Real Smiths fans dress a certain kind of way, and they have a certain kind of haircut, and they wear certain kinds of T-shirts.
"But what they probably don't do is have their picture taken outside the Salford Lads Club."
Rowntree added: "Politicians do have to try and present themselves as ordinary people. But you need to do that in a way which makes you look least like an arse."
Earlier this month, the Tories came under fire when they used a song by Keane at their election manifesto launch without permission.
A spokesperson for Mr Cameron later said he was a "great fan" of the band.
(by Jason Gregory)