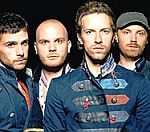 Coldplay
,
Muse
and
Blur
frontman
Damon Albarn
have been asked to write the official anthem for London 2012, according to reports.
Organisers are said to be keen to bring the trio of artists together to write an "inspirational" song for the Olympics next year.
"Chris is at the top of the list to front the official record," a source told the Daily Mirror.
"We're pulling out all the stops to get Chris, ideally with the rest of Coldplay involved too."
It is hoped that all three artists will go on to perform the song at the opening ceremony next summer. 127 Hours director Danny Boyle is in charge of the ceremony.
(by Jason Gregory)