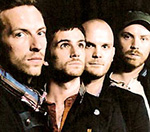 Coldplay
are nearing completion on their new album.
The band, who are working on the as-yet-untitled follow-up to 2008's 'Viva La Vida Or Death And All His Friends', are said to be nealry finished.
"Back in the studio, the songs are now very much pushing their heads above the soil and straining towards the light,"Coldplay's official blog, Roadie #42 said.
Adding: "I suspect that the band has had a reasonable idea all along of how things will feel when they're finished, in the same way that a sculptor sees the finished piece, but just needs to dig it out of the block."
"There's been much chiselling and smoothing and now things are really developing a recognisable form and an emotional resonance."
(by Holly Frith)