April 4, 2011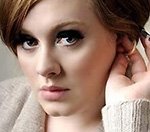 Adele has broken the record for the longest time at number one for any female on the UK album chart. The London singer's new album '21' has now spent ten consecutive weeks at number one, which was previously held by Madonna's 1990's 'The Immaculate Collection'.
Read more >>

April 4, 2011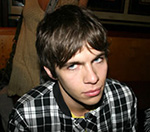 Keira Knightley is dating Klaxons star James Righton, according to reports. The pair are said to have begun seeing each other after being introduced by mutual friend, TV presenter Alexa Chung.
Read more >>

April 4, 2011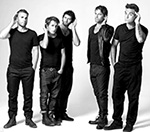 Pet Shop Boys will support Take That on their forthcoming UK tour, it's been announced. The boy band are set to play a series of stadium dates following their reunion with Robbie Williams.
Read more >>

April 4, 2011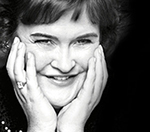 Susan Boyle celebrated her 50th birthday by dancing to Guns N' Roses songs, it's been reported. The former Britain's Got Talent star celebrated the landmark birthday with family and friends at a country house in Scotland.
Read more >>

April 4, 2011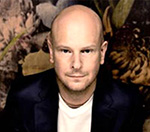 Radiohead's Philip Selway and Graham Coxon have been added to the line-up for this year's Truck festival. The event takes place at Hill Farm in Stevenson, Oxfordshire from July 22-24.
Read more >>

April 4, 2011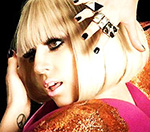 Lady Gaga's mother has joined her on tour in a bid to ensure she maintains a healthy lifestyle. The singer's mother Cynthia Germanotta is said to have grown concern amid reports that Lady Gaga has been maintaining a liquid diet with little food.
Read more >>

April 4, 2011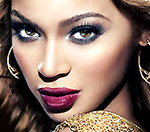 Beyonce is set to release her new album in June, according to reports. The singer is currently working on the project, and has already teamed up with the likes of Odd Future's Frank Ocean, Sia and Diplo.
Read more >>

April 4, 2011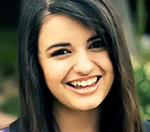 Rebecca Black may begin legal action against the producers of her hit song 'Friday', it's been reported. The teen singer and her mother Georgina Marquez Kellyhave accused Ark Music Factory of unlawful exploitation of publicity rights and copyright infringement.
Read more >>

April 4, 2011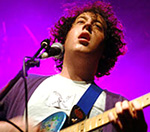 Wombats frontman Matthew Murphy has revealed that he has battled an addiction to anti-depressants. Murphy became reliant on the drugs in 2007 and finally overcame the addiction when he realised he had put on weight.
Read more >>

April 4, 2011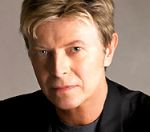 David Bowie is set to release a new application for the iPhone this summer, it's been announced. The 'Golden Years' app will give fans access to original multi-tracks, allowing them to remix the song and share it with friends.
Read more >>

April 4, 2011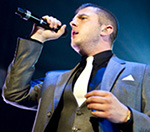 Plan B is set to appear alongside Ray Winstone in a movie adaptation of the cop show, The Sweeney. The rapper-turned-singer - real name Ben Drew - has been cast as George Carter, originally portrayed by Dennis Waterman, while Winstone will play Jack Regan.
Read more >>

April 4, 2011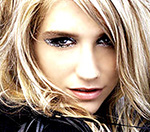 Ke$ha has announced details of a UK tour, which is set to take place around her festival appearances this summer. The US singer will kick off her Get Sleazy jaunt at Birmingham Academy on July 3.
Read more >>

April 4, 2011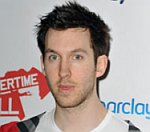 Calvin Harris has revealed that he has collaborated on a new song with Kelis. The DJ and producer announced details of the hook-up via Twitter shortly after he arrived in Las Vegas at the weekend.
Read more >>

April 4, 2011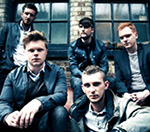 Morning Parade are offering fans the chance to attend the aftershow party for their biggest headlining London gig to date. The Essex band will play the Scala in King's Cross on June 9 in association with Gigwise.
Read more >>

April 4, 2011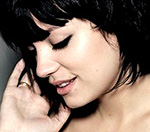 Lily Allen has responded to reports that she has agreed to be a judge on The X Factor. Tabloid reports at the weekend said Allen and Take That singer Gary Barlow had agreed to come on board for the next series, which begins later this year.
Read more >>

April 4, 2011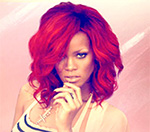 Rihanna and Taylor Swift took centre stage at the Academy of Country Music Awards in Las Vegas on Sunday (April 3). The ceremony, at the MGM Grand Garden Arena, was dominated by Miranda Lambert, who took home four awards.
Read more >>

April 4, 2011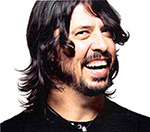 Dave Grohl has revealed that Foo Fighters new album 'Wasting Light' has been inspired by ABBA and The Bee Gees. The frontman said both acts song-structuring techniques had been influential on the album, which has been described as Foo Fighters' heaviest to date.
Read more >>

April 4, 2011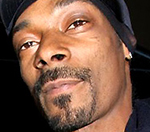 Snoop Dogg has said he and Charlie Sheen are recording some "real classic material" together. Sheen, who has courted huge attention in recently following a series of outbursts, revealed last month that he was working with the rapper.
Read more >>

April 4, 2011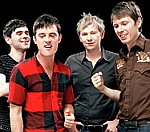 Franz Ferdinand star Nick McCarthy (not pictured) has announced details of his second album with Box Codex. The band, which also featured London-based artist Manuela Gernedel, German poet and Alex Ragnew, will released 'Hellabuster' on May 9.
Read more >>

April 4, 2011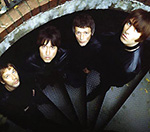 Beady Eye have recorded a cover of The Beatles 'Across The Universe' in aid of the victims of the recent Tsunami in Japan. The Liam Gallagher-fronted band recorded the track during an eight-hour recording sessions at RAK studios in London on Saturday (April 2).
Read more >>

April 4, 2011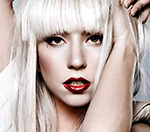 Lady Gaga has revealed that she has shot the video for her new single 'Judas'. The singer spent the weekend directing the video with choreographer and creative director Laurieann Gibson.
Read more >>