April 27, 2011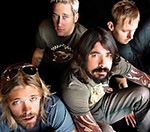 Foo Fighters could be set to headline next year's Reading and Leeds festival. The band, who have headline slots at this year's T In The Park and Isle Of Wight festival, said that they may return to Reading and Leeds festival next year if all goes well this summer. "We may play Reading in the summer next year, if we get through all of this run OK. Festivals are where we cut our teeth and became a good band," drummer Taylor Hawkins told The Daily Star.>
Read more >>

April 27, 2011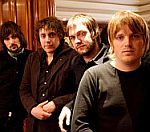 Kasabian are putting the finishing touches to their fourth album, their record label has confirmed. A spokesperson for Sony/BMG said the group were currently in the mixing stage of the follow-up to 2009's 'West Ryder Pauper Lunatic Asylum'.
Read more >>

April 27, 2011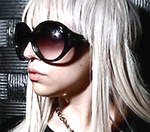 Lady Gaga has said the video for her new single 'Judas' is a celebration of faith. The video sees Lady Gaga dressed as Mary Magdalene and has already come under fire from religious groups, despite not yet being released.
Read more >>

April 27, 2011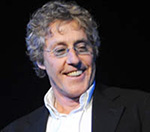 Roger Daltrey will perform The Who's rock opera 'Tommy' on a series of UK tour dates this summer, it's been announced. The four-date jaunt will see Daltrey perform the opera from start to finish, as well as Who classics.
Read more >>

April 27, 2011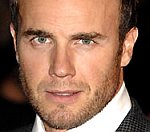 Take That singer Gary Barlow has revealed that his original Madame Tussauds waxwork was never melted down to be used for another figure as initially thought. In his 2006 autobiography, My Take, the singer wrote that his waxwork had been used to create a Britney Spears model after the band's demise.
Read more >>

April 27, 2011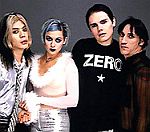 The Smashing Pumpkins have announced that they will be releasing remastered versions of their back catalog. The band will release their first two albums 'Gish', 'Siamese Dream' along with compilation set, 'Pisces Iscariot' later this year, reports Rolling Stone.
Read more >>

April 27, 2011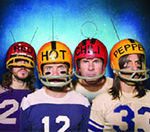 Red Hot Chili Peppers have announced that they will release their new album in August. The as-yet-untitled album will be released in August, drummer Chad Smith told Rock It Out in a recent interview.
Read more >>

April 27, 2011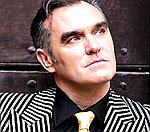 Morrissey has launched an attack against the royal family ahead of the Royal Wedding between Prince William and Kate Middleton on Friday (April 29). Speaking on BBC 5 Live today (April 27), the former Smiths star labelled the family "benefit scroungers" and said they no longer represented England.
Read more >>

April 27, 2011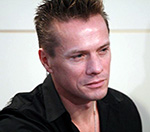 U2 drummer Larry Mullen Jr's first acting role will be screened at the Cannes Film Festival next month, it's been announced. Man On The Train, which is based on a 2002 French Film, also stars Donald Sutherland.
Read more >>

April 27, 2011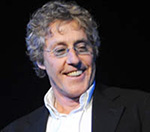 Roger Daltrey, Adam Ant and Gallows have been added to the line-up for this summer's Guilfest festival in Surrey. The Who frontman will be performing the band's rock opera 'Tommy' in its entirety on the Friday night of the festivalJuly (15).
Read more >>

April 27, 2011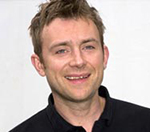 Damon Albarn's collaboration with Dan The Automator and Kid Koala has leaked online. The untitled track leaked online after being played by Kid Koala on a radio show last night (April 26).
Read more >>

April 27, 2011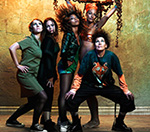 The Slits' guitarist Viv Albertine has paid tribute to Poly Styrene, who died on Monday (April 25). Styrene, the singer with X Ray Spex, passed away after a battle with cancer of the spine and breast. She was 53.
Read more >>

April 27, 2011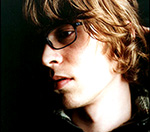 Tom Vek has released a re-edit of his new single 'A Chore'. Vek's own re-edit of the single, taken from his forthcoming album 'Leisure Seizure', is available to listen to now at the bottom of this page.
Read more >>

April 27, 2011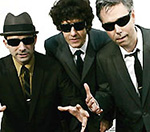 Beastie Boys' sequel to 1987's 'Fight For Your Right' featuring comedians Will Ferrell and Seth Rogen has appeared online. The film also includes guest appearances from Danny McBride, Jack Black, Elijah Wood, Orlando Bloom and John C. Reilly.
Read more >>

April 27, 2011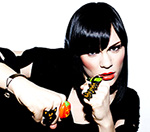 N-Dubz and Jessie J have offered possible first dance suggests for Prince William and Kate Middleton. The couple are set to tie the knot on Friday (April 29) and there is huge interest around what music they'll choose for the ceremony.
Read more >>

April 27, 2011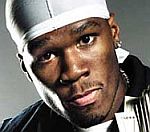 50 Cent has revealed that he only appeared on Nicole Scherzinger's new single 'Right There' because he fancies her. The rapper admitted that he wanted a date with the singer and might ask her out in the future.
Read more >>

April 27, 2011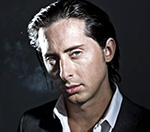 Carl Barat has spoke about the future of The Libertines. The singer has said that the constant questions about The Libertines reunion is 'draining' but he isn't ruling out anything yet.
Read more >>

April 27, 2011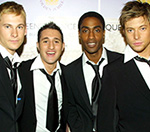 Blue have accused UK radio stations of failing to support their entry into this year's Eurovision Song Contest. The group reunited to record 'I Can', but the track has failed to make it onto a number of high profile radio playlists, including BBC Radio 2, which is the UK's Eurovision broadcaster.
Read more >>

April 27, 2011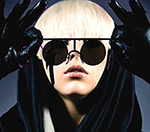 Glee creator Ryan Murphy has been criticised over the latest episode of the show, which included a tribute to Lady Gaga. The gay-themed episode, titled Born This Way, aired last night (April 26) and saw the fictional high school glee club perform the singer's recent hit of the same name.
Read more >>

April 27, 2011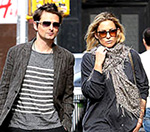 Muse frontman Matt Bellamy and girlfriend Kate Hudson have got engaged. Hudson, who is pregnant with their first child, announced their plans to wed during an appearance on The Today Show today (April 27).
Read more >>

April 27, 2011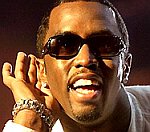 P. Diddy is under police investigation after a recent incident. The rapper is under fire after a unauthorised police escort was used in New York this week, reports the Daily Mail.>
Read more >>

April 27, 2011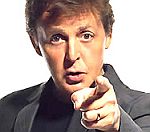 Sir Paul McCartney is set to release two more albums from the Paul McCartney Archive Collection this summer. The albums are 'McCartney', originally released in April 1970, and 1980's 'McCartney II', which marked his return to solo work following Wings.
Read more >>

April 27, 2011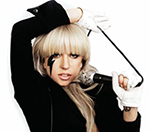 Lady Gaga has joked that she will call the "Twitter police" if people continue to hack her Twitter account. The warning comes after an intruder started posting cryptic Spanish tweets on her feed earlier today (April 27), including one update which name-checked Shakira.
Read more >>

April 27, 2011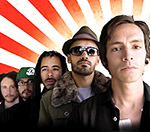 Incubus have announced details of their new album, 'If Not Now, When?'. The band's sixth studio album is released on July 11 and was produced by Brendan O'Brien. It will be preceded by the single 'Adolescents'.
Read more >>

April 27, 2011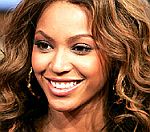 Beyonce has been sued after she allegedly pulled out a of a deal to create a dance video game. Software developer Gate Five said the motion-sensing game, titled Starpower: Beyonce, would have given users the chance to dance to the star's hits.
Read more >>

April 27, 2011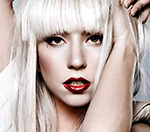 Lady Gaga is set to donate $1 million dollars to a homeless charity. The singer will donate $500,000 a year over two years to a chosen charity in the New York Area. Gaga has asked fans to decided which charity from The Door, Hetrick-Martin Institute, Lawyers for Children, Safe Horizon or SCO Family of Services will receive the donation. In a statement Gaga said: I'm thrilled to be working with the Robin Hood Foundation to distribute funds to help the youth of New York City. NYC is my hometown and I think investing in these kids' future will go a long way." 
Read more >>

April 27, 2011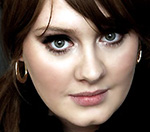 Adele is set to continue her album chart reign with a thirteenth week at number one this weekend. The singer's second album '21' has only spent one week off the top spot since it's release back in January.
Read more >>

April 27, 2011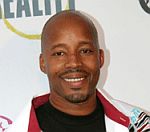 Warren G has revealed that he is working on a tribute album for Nate Dogg, who died last month. The rapper, who has already released a tribute song for his late friend, said the album would include tracks the pair previously recorded but never put out.
Read more >>

April 27, 2011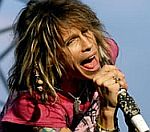 Steven Tyler has said he would never have left Aerosmith to join Led Zeppelin. In 2008, the singer was one of a number of musicians who sang for Led Zeppelin's Jimmy Page, John Paul Jones and Jason Bonham when they were looking for a frontman to replace Robert Plant.
Read more >>