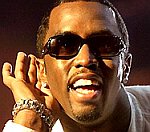 P .Diddy
is under police investigation after a recent incident.
The rapper is under fire after a unauthorised police escort was used in New York this week, reports the Daily Mail.
A police escort accompanied Diddy after a recent gig without permission.
New York mayor Michael Bloomberg said security should be the only reason anyone should get a police escort: "The bottom line is the police department should treat everybody exactly the same. If you don't get a police escort, P. Diddy shouldn't."
Police say that the escort request was asked for by Diddy's dry cleaner.
A representative for the rapper declined to comment on the incident when contacted.
(by Holly Frith)