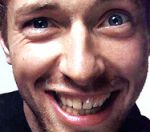 Coldplay
frontman Chris Martin has revealed that he has a problem with sleeping pills.
But the singer says his problem isn't taking too many, it's taking them at the wrong time of day.
"My problem is that I often take a sleeping pill in order to go to sleep, but then I get excited about a song, so I go and play music, and then it kind of kicks in halfway through," he told Rolling Stone.
"I have a little corner where nobody can hear me in the middle of the night, and that's where I spend most of the night times.
"I wake up the next morning and find these strange notes to myself . . . I'm a little bit ashamed about it."
As previously reported, Coldplay have been forced to postpone the first two weeks of their world tour because of production problems.
The bands free shows, however, which will take place this month in London, New York and Barcelona, will still go ahead.
(by Jason Gregory)