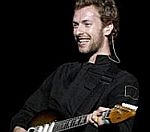 Coldplay
have announced the initial details of their
Viva La Vida
world tour.
The band's tour, in support of their new album of the same name, will begin in Philadelphia on June 29th.
From there the group will play 28 others dates across the US, including a series of shows in neighbouring Canada.
The band will play upwards of 150 shows in total on the tour, which will travel to Europe and the United Kingdom following their US dates.
As previously reported, the band will warm up for the tour with two free shows in London (June 16th) and New York (June 23rd).
Fans will only be able to win tickets to those shows via the bands official website.
The band are scheduled to release their new album worldwide on June 12th.
(by Jason Gregory)