May 5, 2008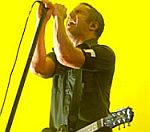 Trent Reznor has surprised fans once again by releasing a new studio album online for free. Entitled 'The Slip', the record covers ten tracks and is available to download via NiN's official site now.
Read more >>

May 5, 2008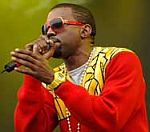 US rapper Kanye West has told a US music critic to never come to one of his shows again after a concert on his Glow in the Dark door was given a bad review. The journalist, who rated West's tour – which also features Rihanna and N*E*R*D – a B+, called the show in Seattle "the ultimate ego trip".
Read more >>

May 5, 2008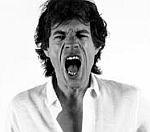 Members from rock and roll music's two biggest bands wanted to contribute to the movie A Clockwork Orange, according to a letter from the film's executive producer. Writing to John Schlesinger, who was considering directing the film, Si Litvinoff said that the Rolling Stones frontman Mick Jagger wanted to play the psychotic criminal, Alex.
Read more >>

May 5, 2008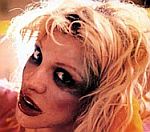 Courtney Love omitted herself to hospital at 3am on Friday (May 2nd) complaining of chest and throat pains. Love's spokesperson said that following a check up from Doctors, Love was diagnosed with Strep Throat.
Read more >>

May 5, 2008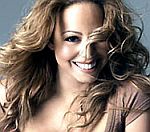 Relatives of US singer Mariah Carey have reportedly confirmed that she married actor Nick Cannon in a secret ceremony last Wednesday. The couple apparently exchanged vows in the Bahamas, just over a month after they met on the video shoot for Carey's new single 'Bye Bye'.
Read more >>

May 5, 2008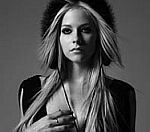 Avril Lavigne has been forced to postpone a series of concerts in America after being diagnosed with acute laryngitis. Following the cancellation of two dates last week, Lavigne has now called off six more dates in California and Washington this week.
Read more >>

May 5, 2008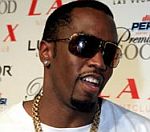 P Diddy made history on Friday (May 2nd), becoming the first male rapper to receive a star of Hollywood's Walk of Fame. The US rapper, whose real name is Sean Coombs, described the honour as "one of the best days of my life."
Read more >>

May 5, 2008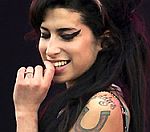 Amy Winehouse's producer Mark Ronson has declared that the singer is "not ready to record any music". Speaking to Sky News, Ronson said that work he had begun with the singer on the next James Bond Theme had been halted.
Read more >>

May 5, 2008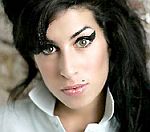 Amy Winehouse and Mark Ronson stopped working together on a possible James Bond theme because the singer had "other ideas", her spokesman has said. Ronson, Winehouse's longtime producer and friend, said earlier this week that the pair had stopped work on the song because Winehouse "was not ready to record any music".
Read more >>

May 5, 2008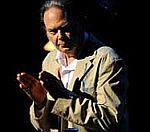 Neil Young may be about to go back on his word and mix the world of endorsements and music for the release of his new album. Young is well known for his resentment of artists who put their names to products and famously sung about it on the track 'This Notes For You'.
Read more >>

May 5, 2008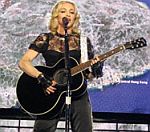 Madonna has claimed a UK chart double after her new album 'Hard Candy' went straight in a number 1 on the album chart. The album, which features Justin Timberlake and Pharrell Williams, is the singer's tenth number one UK album.
Read more >>

May 5, 2008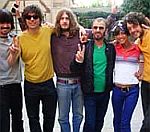 The Zutons have thanked Amy Winehouse, for keeping them in the limelight while they were recording their latest album. The band have been busy in LA recording the follow up recording the follow up to 2006's 'Tired Of Hanging Around' and we worried that people might have forgotten about them.
Read more >>

May 5, 2008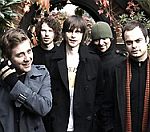 Mark Ronson, has compared the Kaiser Chiefs' "razor-sharp wit" to that of The Beatles. Ronson, who is producing the band's third album, also revealed that they're debut LP, 'Employment', was one of his "favourite albums of the past ten years.
Read more >>

May 5, 2008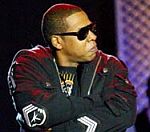 US rapper Jay-Z has completed a huge all-encompassing deal with concert promoter Live Nation, according to reports. The deal, reported to be worth $150million, sees the formation of Roc Nation – a joint venture between the two parties.
Read more >>

May 5, 2008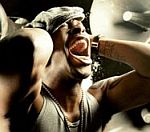 US rapper Busta Rhymes has described his collaboration with Linkin Park as "one of the biggest anthems" because it appeals "to the man". 'We Made It', which is released in June, is the first time that the two acts have worked together.
Read more >>

May 5, 2008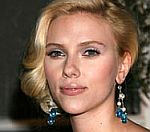 US Hollywood actress Scarlett Johansson releases her debut album, 'Anywhere I Lay My Head', on May 19th and Gigwise has got a six track sampler for you. To listen to the album, which features ten covers of Tom Waits songs and one original composition, click the links below.
Read more >>