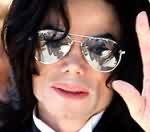 Michael Jackson
is being sued by the Son of the King of Bahrain for an alleged breach of contract.
The singer stayed for six months in Bahrain with Sheikh Abdulla Bin Hamad Bin Isa Al-Khalifa after he was acquitted of child molestation charges in 2005.
The Sheik claims that he built a recording studio and paid Jackson a £4.7million advance to record new material, write an autobiography and put on a stage show in return for his hospitality.
The lawsuit, which will be brought before the High Court in London today (November 17th), claims Jackson took the money but failed to adhere to the Sheik's terms.
The singer denies that a deal was finalised between the two parties and that the financial donations were "gifts".
It's not clear whether Jackson will appear in court in person.
As previously reported, Jackson last week lost ownership of his Neverland Ranch.
(by Jason Gregory)