November 20, 2008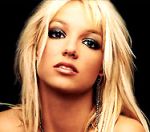 Britney Spears has revealed that dancing has played an important role in helping her to overcome her recent personal problems. The singer, who releases her new album 'Circus' next month, said her art helps her to release nervous energy.
Read more >>

November 20, 2008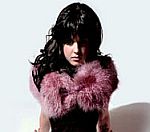 Kelly Osbourne's engagement to fiancée Luke Worrall has been revealed via the social networking site Facebook. Changing his status to "engaged to Kelly Osbourne" on his personal page, Worrall confirmed the longtime rumors about the couple's plan to wed.
Read more >>

November 20, 2008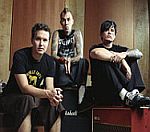 Mark Hoppus has revealed that a possible Blink 182 reunion is not out of the question. Writing on his official site, himynameismark.com, the former singer of the band informs fans that he is in touch with both Tom DeLonge and Travis Barker as of recently.
Read more >>

November 20, 2008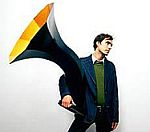 Andrew Bird has announced dates for his upcoming 2009 U.S. tour in support of his upcoming album 'Noble Beast'. The tour kicks off on January 28 in New York at the singer's first-ever headlining performance at Carnegie Hall and wraps up in Omaha, Nebraska on February 27.
Read more >>

November 20, 2008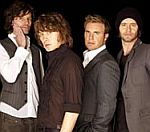 Take That have apparently recorded a song about Amy Winehouse on their new album, 'The Circus'. The track, entitled 'How Did It Come To This?', is about "a girl in Camden Town" who is living her life in the glare of the public eye.
Read more >>

November 20, 2008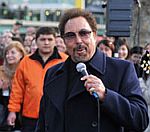 Tom Jones has admitted that he felt uncomfortable when U2's Bono wrote a song about him titled 'Sugar Daddy'. The track, which features on Jones' new album '24 Hours', was written by Bono and his band mate The Edge after the pair met Jones in Dublin.
Read more >>

November 20, 2008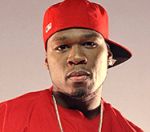 US rapper 50 Cent has begun shooting a gangland movie which is set in London and Manchester. Dead Man Running, which also stars actors Brenda Blethyn and Danny Dyer, tells the story of an ex-criminal who is forced to raise $150,000 in 24 hours to pay off the rapper's loan shark.
Read more >>

November 20, 2008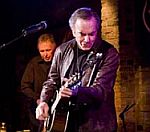 Neil Diamond has revealed that he has begun think about his next album, less than a year after the release of the chart-topping 'Home Before Dark'. Diamond said he recently met with producer Rick Rubin, who produced the singer's last two albums, and that the pair will begin work on January 12th.
Read more >>

November 20, 2008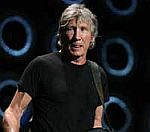 Pink Floyd's Roger Waters and Bon Jovi are to headline a Live Earth concert in India next month. Black Eyed Peas star Will.I.Am will also join a host of western and Indian artists at the event in Mumbai.
Read more >>

November 20, 2008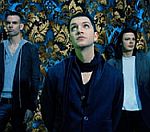 Placebo are to headline a historic concert in Cambodia on December 7th aimed at raising awareness and increasing prevention of human trafficking. The MTV EXIT (End Exploitation and Trafficking) concert in Angkor Wat will also feature Duncan Sheik, Kate Miller-Heidke and a host of Cambodia's biggest recording artists.
Read more >>

November 20, 2008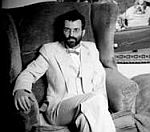 A new song by the Eels will feature in Jim Carrey's forthcoming movie Yes Man, it's been announced. The film, which also stars Zooey Deschanel, was shot in Eels leader Mark 'E' Everett's Silver Lake neighbourhood.
Read more >>

November 20, 2008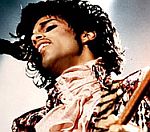 Prince has sparked a row over gay marriage by allegedly telling a journalist that he didn't think it was "right". In what was a wide ranging interview with the New Yorker, the singer, a practising Jehovah's Witness, spoke candidly about his apparent social conservative lifestyle.
Read more >>

November 20, 2008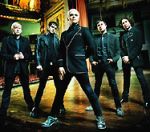 My Chemical Romance guitarist Frank Lero has unveiled details about his new side project, Leathermouth. In a message on the band's blog, Lero confirmed that their debut album, 'XO', will be released on January 26th.
Read more >>

November 20, 2008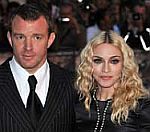 Madonna and her her film director husband Guy Ritchie have agreed a divorce settlement, according to reports. The deal, published in tonight's Evening Standard, states that Ritchie will not accept any of the singer's fortune.
Read more >>

November 20, 2008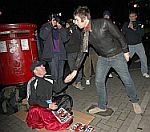 Oasis frontman Liam Gallagher gave money to a homeless man after eating out in London last night (November 19th). The singer was surrounded by photographers as he handed over a collection of notes.
Read more >>