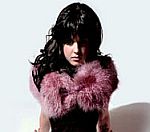 Kelly Osbourne
's engagement to fiancée Luke Worrall has been revealed via the social networking site Facebook.
Changing his status to "engaged to Kelly Osbourne" on his personal page, Worrall confirmed the longtime rumors about the couple's plan to wed.
The pair was previously rumored to tie the knot in Las Vegas next summer but Worrall has now confirmed the wedding will take place in the U.K in early 2009.
"We're planning to tie the knot in the next few months - it won't be a long engagement. The wedding will be in the U.K," he says.
Worrall and Osbourne have been dating for about six months.
(by Victoria Tsigonis)