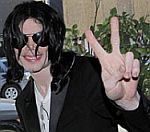 Michael Jackson
has given up the title of ownership to his Neverland ranch to a corporation that he partly controls.
Filing a grant deed on Monday, Jackson made the new owners Sycamore Valley Ranch, a company that is a joint venture between the singer and another company, Colony Capital according to the Associated Press.
The singer had currently owed $24.5 million on the property and was facing foreclosure until Colony Capital purchased the loan on the house earlier this year, bailing out Jackson from his debt.
Jackson purchased the property in 1988 but has struggled to pay it off since his 2003 arrest on charges that he molested a 13-year-old boy.
(by Victoria Tsigonis)