March 25, 2010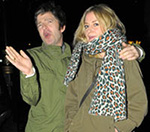 Former Oasis guitarist Noel Gallagher is to become a father for the third time, it's been reported. Gallagher's girlfriend Sara MacDonald is understood to have fallen pregnant with their second baby during a holiday in South Africa.
Read more >>

March 25, 2010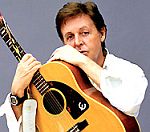 Sir Paul McCartney has been rehearsing at London's O2 Arena ahead of the start of his Up and Coming tour, it's been reported. The former Beatle has apparently been using the 18,000-capacity venue in preparation for the opening US leg, reports The Sun.
Read more >>

March 25, 2010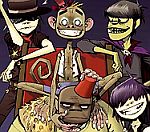 Damon Albarn has let slip that a current live member of Gorillaz is also in Liam Gallagher's new band. The singer was discussing the new Gorillaz album 'Plastic Beach' with Triple J Radio when he was asked whether the Verve's Simon Tong was currently a touring member of the group.
Read more >>

March 25, 2010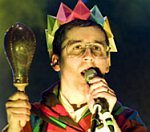 Bonnie Prince Billy has recorded vocals on a special version of Hot Chip's new single, 'I Feel Better'. The US singer-songwriter's version, entitled 'I Feel Bonnie', will be released on limited edition 7" vinyl on Record Store Day (April 19).
Read more >>

March 25, 2010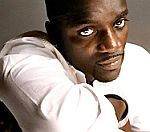 Akon has said he feels "disheartened" that an upcoming gig in Sri Lanka had to be postponed because the government refused to issue him a visa. Officials took the decision earlier this week after a group of Buddhist monks argued that the rapper's music was not suitable.
Read more >>

March 25, 2010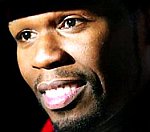 50 Cent has said that he would like to marry Beyonce – a claim that looks likely to upset the singer's current husband, Jay-Z. 50 Cent, who has previously suggested that Jay-Z only found fame after he married the star, made the comment in an interview with MTV.
Read more >>

March 25, 2010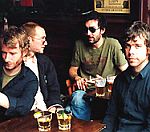 The National are giving away a track from their fifth studio album 'High Violet' via their official website. Fans of the baritone band can download 'Bloodbuzz Ohio' via highviolet.com right now.
Read more >>

March 25, 2010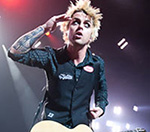 Green Day are being sued by an artist after they used one of his images, allegedly without asking permission. Artist Dereck Seltzer claims his picture of a startled face has been used on the Green Day website, a music video and on projections at the band's shows.
Read more >>

March 25, 2010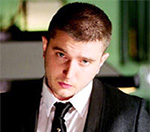 Plan B, Tinie Tempah and Qemists are amongst the fresh batch of acts confirmed for Relentless NASS 2010. Also on the bill are Wiley, Devlin, Ghetts The Skints, Young Guns, Chickenhawk, Krafty Kuts, Telegraphs, Imperial Leisure and Backbeat Soundsystem.
Read more >>

March 25, 2010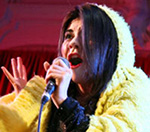 Marina & The Diamonds, Panda Bear, Local Natives and Jonsi have all been added to the Øya Festival bill. Also playing the Norwegian music extravaganza are Q-Tip, Miike Snow, Sleigh Bells, Tune-Yards, King Midas Sound, Karpe Diem, Lars Vaular and Ingrid Olava.
Read more >>

March 25, 2010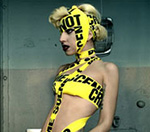 Lady Gaga has become the first music artist to notch up 1billion views on online video sites like Youtube. The 23-year-old singer achieved the feat through her first three singles alone: 'Just Dance' which notched up 273million views, 'Bad Romance' with 360million and 'Poker Face' with 375million.
Read more >>

March 25, 2010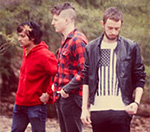 Yeasayer, The Temper Trap and Wild Beasts are amongst the next wave of bands confirmed for Latitude Festival 2010. Also playing are Spoon, Darwin Deez, Noah and The Whale, Dirty Projectors, James, Archie Bronson Outfit, Lupen Crook, Active Child, Frank Turner and Chief.
Read more >>