March 1, 2010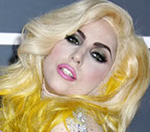 Lady Gaga will return to the UK for more live dates in May after adding an additional European leg to her Monster Ball world tour. The new jaunt includes two rescheduled dates in Nottingham (May 27) and Sheffield (June 4), which were originally due to take place this week.
Read more >>

March 1, 2010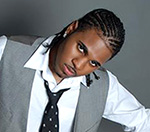 Jason Derulo has ended Simon Cowell's all-star Haiti charity single's reign at the top of the UK charts. The 20-year-old American was a new entry at number one with 'In My Head', while 'Everybody Hurts' fell to number nine.
Read more >>

March 1, 2010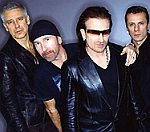 U2 were the biggest earning music act in America in 2009, beating the likes of Bruce Springsteen and Madonna. The Irish band made a total of $109million from record sales, royalties and their 360 Degree tour.
Read more >>

March 1, 2010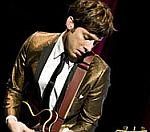 Lady Gaga advised Mark Ronson to take singing lessons, the producer has revealed. Ronson, who releases his new album this summer, said the pair were recording together in 2007 when the US singer recommended he visit her voice coach, Don Lawrence.
Read more >>

March 1, 2010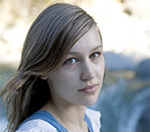 Joanna Newsom is set to headline this year's Green Man festival. Fionn Regan has also joined the bill for the event, which runs from August 20-22 in the Brecon Beacons, Wales.
Read more >>

March 1, 2010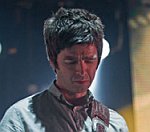 Noel Gallagher has applied for planning permission to construct a summer house in the grounds of his Buckinghamshire home. In the application, the former Oasis guitarist said the wooden building with thatched roof would act as a "refuge".
Read more >>

March 1, 2010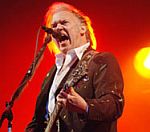 Neil Young and Nickelback joined an all-star line up of guests at the 2010 Winter Olympics closing ceremony in Canada. Young performed his hit 'Long May You Run' as the Olympic flame was put out in Vancouver last night (February 28).
Read more >>

March 1, 2010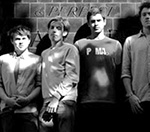 Bombay Bicycle Club, Frank Turner and The Subways are amongst the first wave of acts confirmed for the 2000trees Festival this summer. Also on the bill which celebrates the best in British music are Metronomy, 65daysofstatic, The Xcerts, Kill It Kid, Crazy Arm and Maybeshewill.
Read more >>

March 1, 2010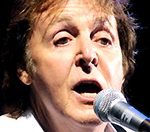 Sir Paul McCartney's forthcoming live shows could form part of a farewell tour, according to reports. The former Beatle is said to have lined up a series of summer gigs – including an outdoor show in Glasgow – which will be announced in the next 48 hours.
Read more >>

March 1, 2010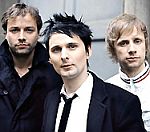 Muse and The Horrors have both admitted that they would like to record the official anthem for the 2012 Olympic Games in London. Muse drummer Dominic Howard said the band were keen to get involved because the event was on home turf.
Read more >>

March 1, 2010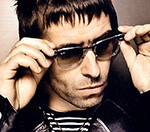 Liam Gallagher has claimed that Oasis' split has had a positive impact on the form of his football club, Manchester City. The Premier League team have enjoyed a change in fortunes in recent months, and currently sit fifth in the league.
Read more >>

March 1, 2010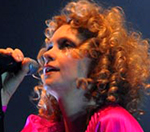 Goldfrapp frontwoman Alison Goldfrapp has spoken openly about her relationship with film editor Lisa Gunning. In an interview with The Times, the singer confirmed she was dating Gunning – but stopped shot of describing herself as a lesbian.
Read more >>

March 1, 2010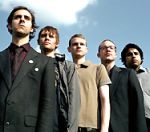 Maximo Park, N-Dubz, Mr Hudson and Sub Focus are the first for acts to be confirmed for Wakestock this summer. Europe's largest wakeboard music festival will be unveiling more acts on the bill later this week.
Read more >>

March 1, 2010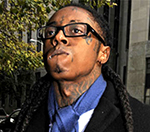 Lil Wayne, who is expected to begin a one-year prison sentence tomorrow (March 2), shot seven new music videos on Saturday. The session in Miami included recording a video for 'Runnin'', which is taken from his recent album 'Rebirth'.
Read more >>

March 1, 2010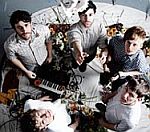 Foals have announced details of a UK and Ireland tour, which gets under way in Liverpool on April 29. The Oxford band's eleven-date jaunt also includes gigs in Newcastle (April 30), Manchester (May 4) and London (10).
Read more >>

March 1, 2010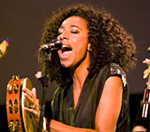 Corinne Bailey Rae has announced trio of UK live dates for later this month. The singer will play dates in Glasgow, Leamington Spa and her native Leeds to support the release of her new single 'Paris Nights/ New York Mornings' on March 29th.
Read more >>

March 1, 2010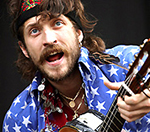 Gogol Bordello have announced that their new album 'Trans-Continental Hustle' will be released on April 27. The 13-track record, which is the follow-up to 2007's 'Super Taranta!', has been produced by Rick Rubin.
Read more >>

March 1, 2010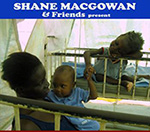 The video for Shane MacGowan's Haiti single has been unveiled, featuring an array of musicians alongside Hollywood icon Johnny Depp.
Read more >>

March 1, 2010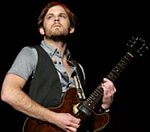 Kings of Leon and Kasabian will headline this year's V festival, it's been announced. The dual event runs from August 21-22 in Chelmsford and Staffordshire.
Read more >>