March 4, 2010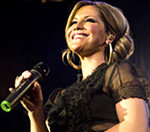 The Sugababes have played down the significance of former member Mutya Buena's application for ownership of the girl group's name. Buena, one of the band's founders who quit in 2005, filed her request with the European Trademarks Authority.
Read more >>

March 4, 2010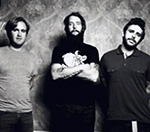 Band Of Horses have announced details about their new album, 'Infinite Arms'. The record, which is due out on May 17, was produced by the band and Phil Ek over a 16-month period.
Read more >>

March 4, 2010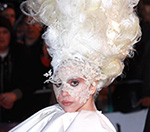 Lady Gaga has described herself as an "outcast" from the music industry. The singer, who has earned a reputation for her outlandish style, also said she felt like she wasn't part of the "celebrity world".
Read more >>

March 4, 2010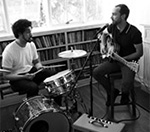 Broken Bells made their UK live debut last night with an impressive sold-out show at London's ICA. Fresh from performing at the Nouveau Casino in Paris on Monday, The Shins' James Mercer and Danger Mouse from Gnarls Barkley took to the stage to a rapturous response from the audience including a certain Mark Ronson.
Read more >>

March 4, 2010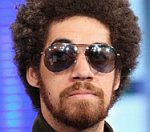 Record Label EMI are finally set to release an album by Gnarls Barkley's Danger Mouse after settling a dispute with the producer. 'Dark Night Of The Soul', which features collaborations with Iggy Pop and Julian Casablancas, was originally due out last May.
Read more >>

March 4, 2010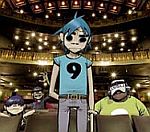 Gorillaz star Murdoc Niccals has revealed the group turned down collaborating with Katy Perry because of her boyfriend Russell Brand. The US singer was keen to join the list of collaborators on the cartoon band's new album 'Plastic Beach'.
Read more >>

March 4, 2010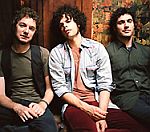 Wolfmother have contributed a song to the soundtrack to Tim Burton's new movie, Alice In Wonderland. 'Fell Down A Hole' is one of 16 songs on 'Almost Alice', which is released next Monday (March 8).
Read more >>

March 4, 2010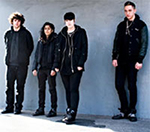 The xx made a celebratory return to their home town London last night playing the second of two sell out shows at Shepherd's Bush Empire. Following exemplary support from Esben and The Witch and These New Puritans the young trio took to the stage from behind a twenty foot white sheet.
Read more >>

March 4, 2010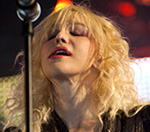 Hole have made the first single from their new album 'Nobody's Daughter's available as a free download. The track, entitled 'Skinny Little Bitch', can be downloaded for today (March 4) only from the group's website.
Read more >>

March 4, 2010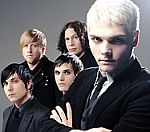 My Chemical Romance drummer Bob Bryar has quit the band. Bryar's departure, which has been rumoured for weeks, was confirmed by guitarist Frank Iero.
Read more >>

March 4, 2010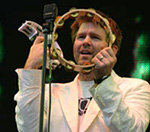 LCD Soundsystem's James Murphy has claimed that the group's new album will be their last. The producer, who has made similar claims in the past, believes the as-yet-untitled record will be an adequate end point.
Read more >>

March 4, 2010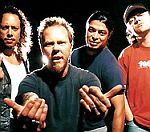 Extortionate ticket prices to a Metallica gig in Israel have been lowered following a Facebook campaign to boycott the gig. Organisers were charging a whopping £210 for a standing ticket and £105 for seating at the show at the Ramat Gan stadium in Tel Aviv on May 22nd.
Read more >>

March 4, 2010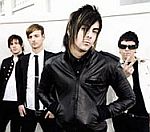 Lostprophets have announced details about three new UK dates, which begin in Bournemouth on April 28. The Welsh band will also play Folkestone on April 29 and Cardiff on May 1.
Read more >>

March 4, 2010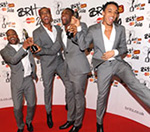 JLS, Spandau Ballet and Stavros Flatley are amongst the names confirmed for the Isle Of Man Bay Festival this June. The event has formed from the ashes of 2007's Peel Bay Festival which featured the likes of The Who, Madness and Ronan Keating.
Read more >>

March 4, 2010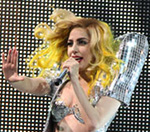 Lady GaGa turned the air blue at her Cardiff International Arena show last night, joking with the crowd "I got a great big c*ck". In an outburst that had parents in the arena covering their children's ears, GaGa launched an expletive-strewn penis line during 'Love Game'.
Read more >>

March 4, 2010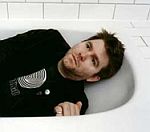 LCD Soundsystem have announced the tracklisting for their as-yet-untitled third album. The group, led by producer James Murphy, will release the record on May 17.
Read more >>

March 4, 2010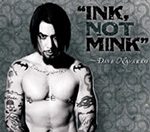 Jane's Addiction rocker Dave Navarro is the latest celebrity to strip for animal rights charity PETA (People for the Ethical Treatment of Animals). The 42-year-old got bollock naked for the charity's 'Ink, Not Mink' series having admitted he used to wear fur when he was younger.
Read more >>

March 4, 2010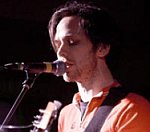 A clutch of bands have been added to the Liverpool Sound City line-up today. Los Campesinos and Is Tropical join the previously confirmed The Maccabees for two shows at the O2 Academy on May 22nd – an all ages matinee show in association with Underage Festival and an evening gig.
Read more >>

March 4, 2010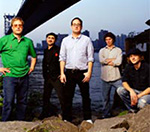 The Hold Steady are to release a limited edition run of their new album on vinyl to mark Record Store Day. Each special edition of 'Heaven Is Whenever' will feature custom screen printed artwork.
Read more >>