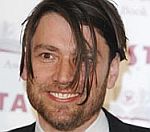 Blur
have no plans to return to the studio to work on new material following their reunion, bassist Alex James has said.
The Britpop band had been widely expected to work on new songs following a string of successful comeback shows, which included a headlining performance at Glastonbury.
But James told the BBC they had not talked about "doing anything else whatsoever".
"That was what we said we'd do and we did it and it was great. It hasn't been mentioned the idea of doing anything else but hey, it was great," he said.
Meanwhile, the bassist revealed that each band member had found the response to their comeback too much to cope with.
"I've spent the last week staring at a bonfire muttering to myself. I haven't been able to contain the joy that it brought to all of us," he said.
"It was very, very emotional. Everything we hoped it would be and more."
He added that their performance at Glastonbury was the "best gig we've ever done".
(by Jason Gregory)