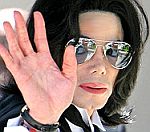 Michael Jackson
's doctor did not inject the star with any drugs before
his death last Thursday
, his lawyer has said.
US media reports had claimed Dr Conrad Murray, Jackson's personal physician, had injected the singer with Demerol, a drug similar to morphine.
But Dr Murray's lawyer, Edward Chernoff, to the Los Angeles Times these claims were "absolutely false".
"There was no Demerol. No OxyContin," Chernoff said.
Chernoff added that his client had "fortuitously" found Jackson unconscious in his bedroom at his home in Holmby Hills and began CPR.
Focus shifted to Jackson's private life – and the extent of his alleged addiction to painkillers – within hours of his death.
Los Angeles police questioned Dr Murray as a witness over Jackson's death yesterday. A spokesperson said the doctor had provided details that "will aid the investigation".
Initial reports claimed Dr Murray had disappeared from the Jackson's home in the wake of his death
But it has since emerged that the doctor travelled to the hospital with the star and spent time comforting his family.
Dr Murray was hired as Jackson's personal physician as he prepared for his comeback shows in London and was considered a friend by the star.
Second autopsy
As previously reported, Jackson's family are apparently seeking a second autopsy on the singer's body.
The family are believed to have a series of questions about Jackson's death, which remained unanswered by the initial autopsy on Friday.
The Los Angeles Coroner's Office said that there was no evidence of foul play or external trauma in Jackson's death.
But after a three-hour examination of the star's body doctors deferred cause of death while they await the results of further tests, which could take up to six weeks.
(by Jason Gregory)