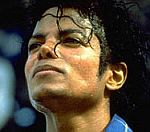 Michael Jackson
, the King of Pop, has died at the age of 50 of a suspected heart attack.
The 50-year-old star was rushed around midday yesterday (June 25) from his Los Angeles home to the UCLA Medical Center in Los Angeles.
Jackson was not breathing when paramedics arrived on scene. Attempts to revive the star at hospital failed and he died at 2.26pm local time.
Jackson's brother, Jermaine, who officially confirmed the star's death, said: "The family request that the media please respect our privacy during this tough time."
Planned comeback
Jackson's death comes just weeks before he was due to make his pop comeback with a 50-night concert residency in London.
The shows, set to take place at the O2 Arena, were dubbed the This Is It concerts by promoters.
Celebrities and musicians have paid tribute to the star, with Madonna describing Jackson as "one of the greats".
Los Angeles Governor Arnold Schwarzenegger praised Jackson, noting how he "never stopped pushing the envelope of creativity".
Shock death
The story of Jackson's death unfolded live on major news networks around the world yesterday.
The star was rushed by an ambulance to UCLA after paramedics received a panic stricken phone call from one of Jackson's aids.
Members of the star's family rushed to the hospital, along with hundreds of fans, but doctors were unable to resuscitate the singer.
Tributes were also paid to Jackson by fans at the Glastonbury festival.
King of Pop legacy
Jackson leaves behind a legacy which began alongside his brothers in the Jackson 5.
As child stars, they released such hits as 'ABC' and 'Rockin' Robin'.
But it was as a solo artist that Jackson blossomed, releasing a string of classic albums, all of which spawned such memorable songs as 'Billie Jean', 'Beat It' and 'Thriller'.
Court cases
Jackson's career was marred, though, in the early 90s when he was accused of child molestation. The case was settled out of court.
He faced similar claims again in 2003 when he was accused of molesting a 14-year-old boy, but Jackson was cleared after a five month trial in Los Angeles two years later.
He is survived by his mother, father, and eight siblings, as well as his own children.
Michael Jackson RIP
(by Jason Gregory)