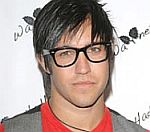 Fall Out Boy
are currently under siege in their hotel in Chile as they wait for another flight to take them to Antarctica, where they hope to set the world record for playing on all seven continents in the shortest possible time.
The indie scenesters were scheduled to perform in the gymnasium of a research base before a certified adjudicator from the Guinness Book Of World Records.
However, bad weather on the frozen continent has meant that no flights are being allowed in or out of Antarctica today, a ban which may last until tomorrow.
They hope to reschedule the performance for Wednesday morning, which has left the band's management scrambling about trying to reschedule their return flights to the US, that were suppose to be on Wednesday night.
Meanwhile Fall Out Boy have become prisoners of their own success, quite literally.
Since their arrival in Punta Arenas, Chile, there has been a growing gaggle of schoolgirls in grey uniforms squealing outside the door of the Hotel Finis Terrae, making it nearly impossible for the band to leave.
MTV reports that Peter Wentz and friends have been practising eating cream crackers in record time, determined to leave South America with at least one world record under their name.
Wentz is also whiling away time dreaming about making new friends on the southernmost continent.
He was quoted as saying, "I heard that you can, like, get a photo taken with your arm around a penguin, like, frat-boy style, which would be hilarious."
(by Hazel Sheffield)