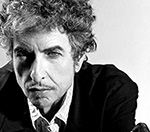 Bob Dylan
has played his first ever gig in China.
The veteran singer was warmly received as he played a pre-approved set at Worker's Gymnasium in Beijing.
Before the show, Dylan had been told to ensure that his set did not contain any songs that may offend the country's communist leaders, including his hit 'The Times They Are A-Changin'.
Billboard reports that Dylan only spoke to the crowd once during his performance - to introduce his band.
But despite the reserved nature of the audience, Dylan had the crowd on their feet with 'All Along the Watchtower', which was followed by two encores, one of which included the hit 'Like A Rolling Stone'.
(by Jason Gregory)